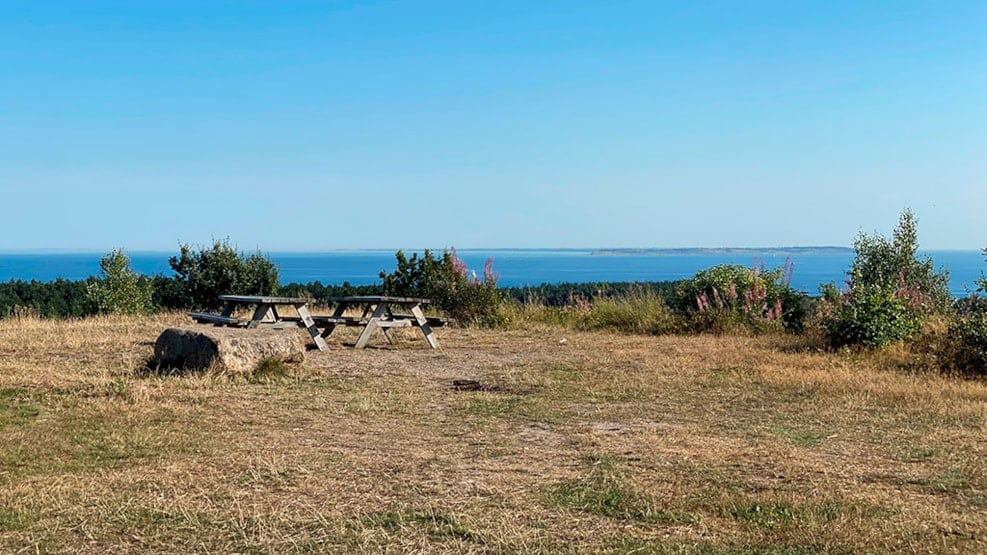 Ellemandsbjerg - Helgenæs
From the carpark between Esby and Ørby, there is a marked path to the top of the 99 meter high Ellemandsbjerg. From this view point in the middle of Denmark, it is possible on a clear day to see Funen and Zealand and the islands in southern Kattegat.

The plantation around the "mountain" is a good place to find mushrooms, and there are many blackberries in the autumn.