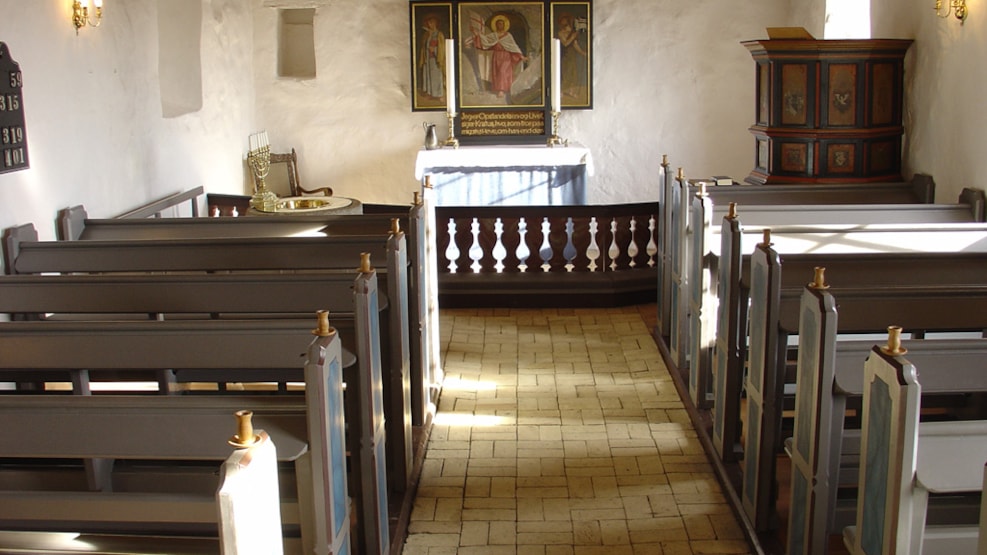 Egens Church
Egens Kirke is at the top of a hill and can be seen for miles around the countryside. It is the first thing that meets the eye when you drive around Kalø Castle ruin and when you cross the border between Djursland and Mols, namely Kolå at Egens Havhuse.
From the west, you can see the church's stilt tower. It rises as a landmark beyond the land and the water, and as a landmark, it has probably also been used by the seafarers on Kalø Vig and Aarhus Bay. Egens Kirke is from the Middle Ages and is one of the smallest churches in the country. The old cemetery is built on terraces around the church.
The church is very simple in its design with a longhouse, stilt tower in W and porch in N.
The Romanesque granite font has two heads in high relief, one head is flanked by two lions in low relief, the other head is the common head of two lion bodies that are also in low relief.
Open from 8-16
The priest is not available on Mondays.