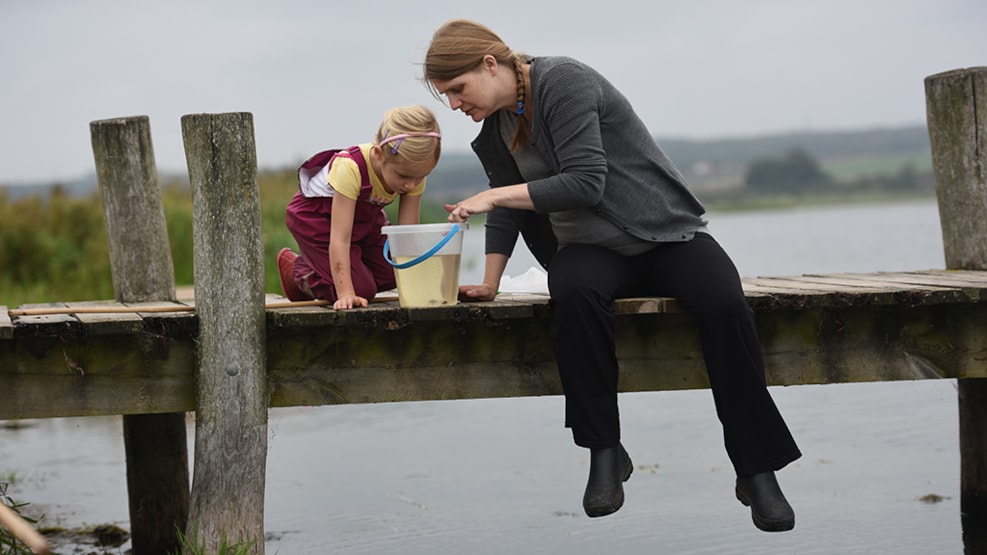 Egå Engsø
Egå Engsø - once meadows - now a beautiful lake area in the suburbs of Aarhus. A huge area of protected bird species.
A nice place for a family trip
Egå Engsø is the perfect place for fun activities in the nature. You can make a meal over fire, sleep in the free shelters and use the playground with the children. The thematic Stone Age playground is raw and marked by nature and involve all the senses. 
Wild animal life
Egå Engsø is a huge area which host a lot of bird species, fish and roe deers. You can get a good overview over the area from the tower at Egå Engsø area. 
Perfect place for a walk or run
The area is marked with routes around the lake and is perfect for a run, walk or on bike. All the way around the lake measures 5,2 kilometres, if you need a rest during the route you can enjoy the nature from one of the many benches on the route. 
Easy to get to
Egå Engsø has two free parkinglots, one at Lystrupvej and one at Viengevej 7 in Risskov. 
See what others are sharing on Instagram