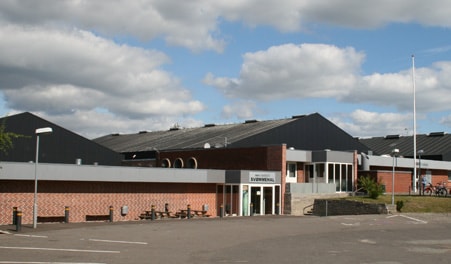 EBIC - Svoemmehallen
EBIC - Svømmehal is a 25-metre swimming pool in Ebeltoft. The pool offers a variety of facilities and activities. 
The swimming pool consists of three pools
25-metre competition pool with 6 courses
2 children's pools
Facilities
Hot water
Built-in massage jets
1 and 3 meters tilt
Clink-built saunas- Water toys
Café
Great dressing department
Besides the mentioned facilities, the swimming pool offers children's birthdays (together with the cafeteria), adult swimming, theme nights, club swimming, pensioner swimming, etc.
See the website for more information about opening hours etc.
See what others are sharing on Instagram