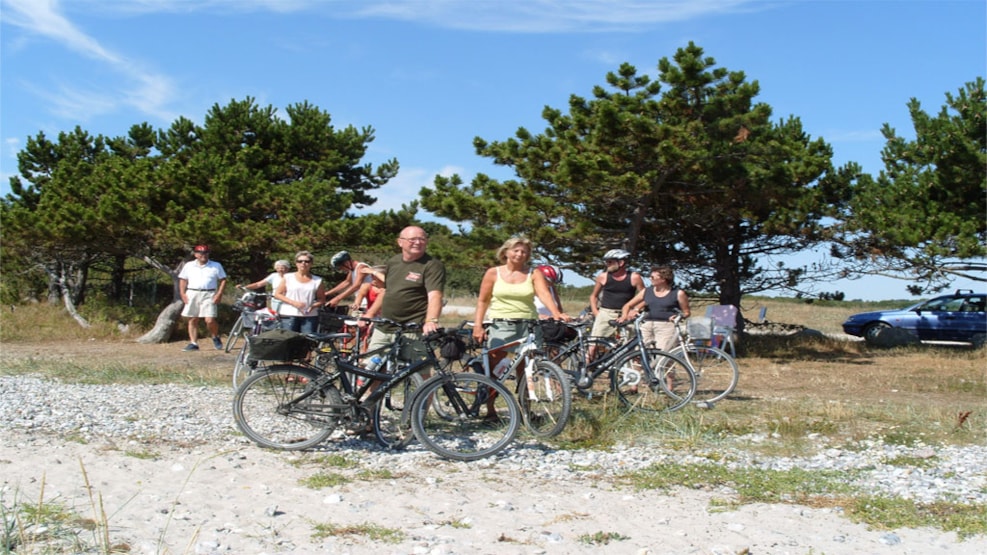 Ebeltoft Bicycle Guides
Go on a trip with the guides on Tuesdays at 10 am from the tourist office. Fee - DKK 40/person.
Meeting point
Every Tuesday at 10 am at Fregatten Jylland in Ebeltoft.
Information about the trips
If you like the wind in your hair and fresh air in the lungs, these bicycle tours are just right for you. Ebeltoft Bicycle Guides are a bunch of seniors who have an interest in culture and also love nature and fresh air. They have cycled since the spring of 2006 and the purpose is to exercise and visit attractions with the intention to provide, bicycle interested, insight into the stunning scenery in and around Ebeltoft, which today is part of the Nationalpark Mols Bjerge.
All trips are 20 to 25 km. long, and is scheduled for approx. 3 hours. There are country roads, gravel roads, and small forest roads on the trip and at a speed where everyone can participate. Groups are welcome. And bicycle tours can be arranged beyond the normally established tours.
Tourist Association of Ebeltoft and Mols is hosting, with a little refreshment on all the trips.
See what others are sharing on Instagram