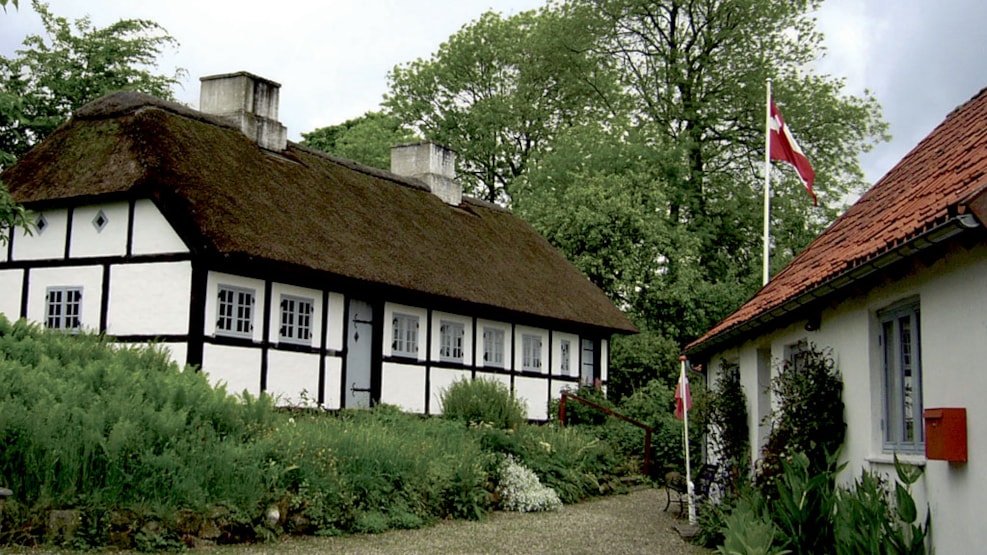 E Bindstouw
The small museum "E Bindstouw" dates back to the middle of the 18th century.
When the children had gone home and darkness settled over the schoolroom, the tally candles were lit and the adults gathered to knit, tell stories, and sing songs.
St. St. Blicher
In the midst of Lysgård lies the old school, made famous by St. St. Blicher's novella "E Bindstouw" from 1842. Blicher used the bindstue (tailor's shop) as a framework for a series of stories and songs in various Jutlandic dialects. He chose Lysgaard near Viborg as the setting, which allowed the entertainment to unfold in both West and East Jutlandic dialects. When Blicher wrote the novella, the village school in Lysgaard was not only for the school's children.
Today, the house E Bindstouw stands as an open-air museum in Lysgård, outside Viborg, and is part of the Viborg Museum.
The museum can be opened up to visitors all year round.
See what others are sharing on Instagram