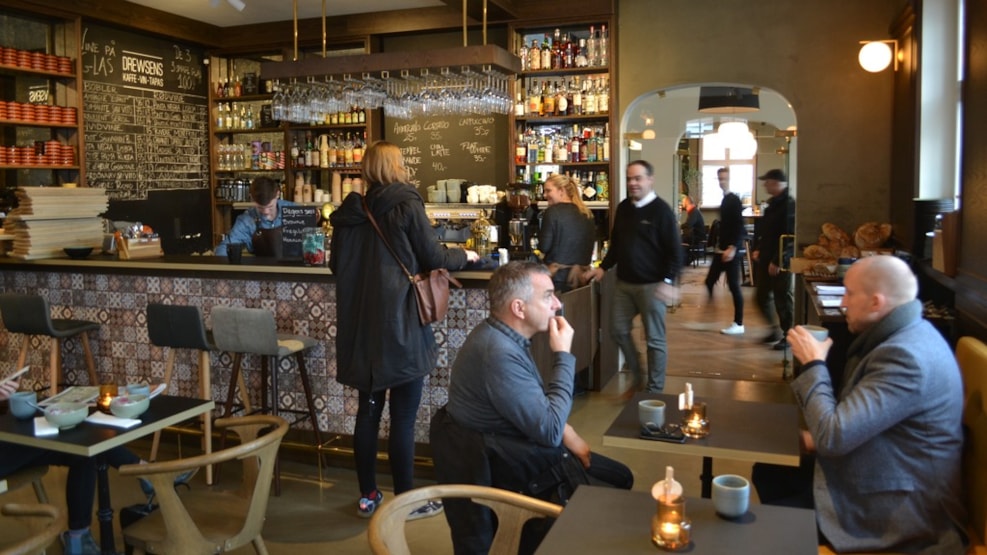 Drewsens Spisehus Silkeborg
Drewsens Spisehus in Silkeborg is Silkeborg's coffee and wine bar, which is housed in Silkeborg's beautiful, old town hall on Torvet in the heart of the city. Here you can enjoy tasteful wines, delicious breakfast or lunch and good coffee in cozy and stylish surroundings.
In close cooperation with local suppliers, Drewsens Spisehus Silkeborg has created a delicate place for you as a guest focusing on the highest quality produce. On the menu you will find selected specialties from, among others, Secret Kitchen, Great Coffee by Søren Stiller as well as Le Gâteau and the Wine Specialist from Silkeborg.
Drewsens Spisehus Silkeborg is decorated in style, but without fine sensations. Here you can meet friends, family, business associate, girlfriend or colleague in a cozy and relaxed atmosphere. With them, there are not so many rules. On the other hand, they go to the harness to give their guests localhood, happy taste buds, a good feeling in the stomach - and of course the desire to come again another time.
See what others are sharing on Instagram