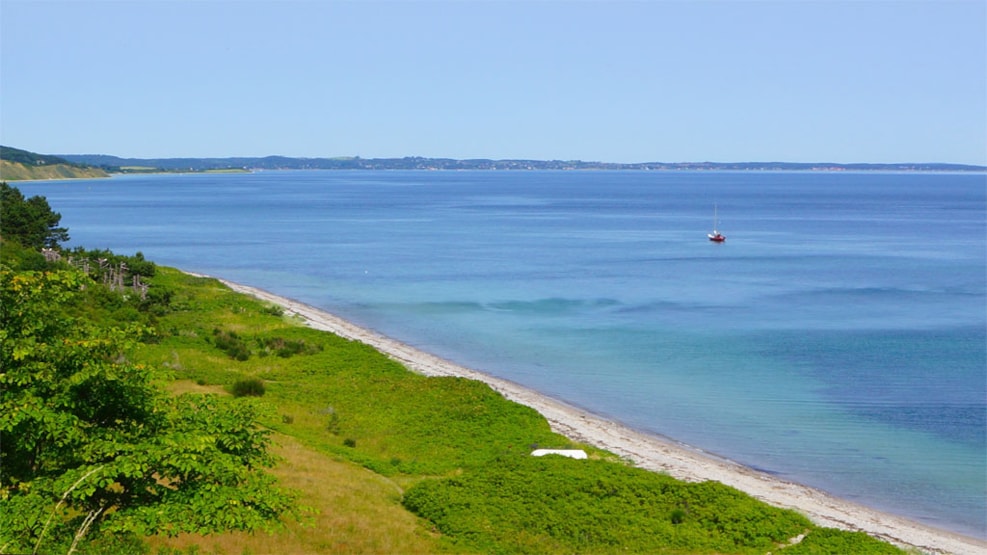 Dragsmur Beach
Dragsmur Beach is a popular place and the beach offers so many coast experiences on the same time. 
A parking lot is located on the south eastern side, with a lovely floral heathland beyond the beach and with stunning views over the open Kattegat, Øer and Hjelm.
The beach here is stony and not particularly child friendly - bathing shoes and a support stick are recommended.
On the other hand, there are few people, the water is extremely clear and it gets deeps quickly, making it suitable for snorkeling amongst the rocks and seaweed.
One can also swim on the western side, toward Begtrup Vig. Here the water is shallower with more sand, but still seaweed and eel grass - perfect for children's snorkeling and fishing nets. There is no toilet.
View map details and get more information here.
See what others are sharing on Instagram