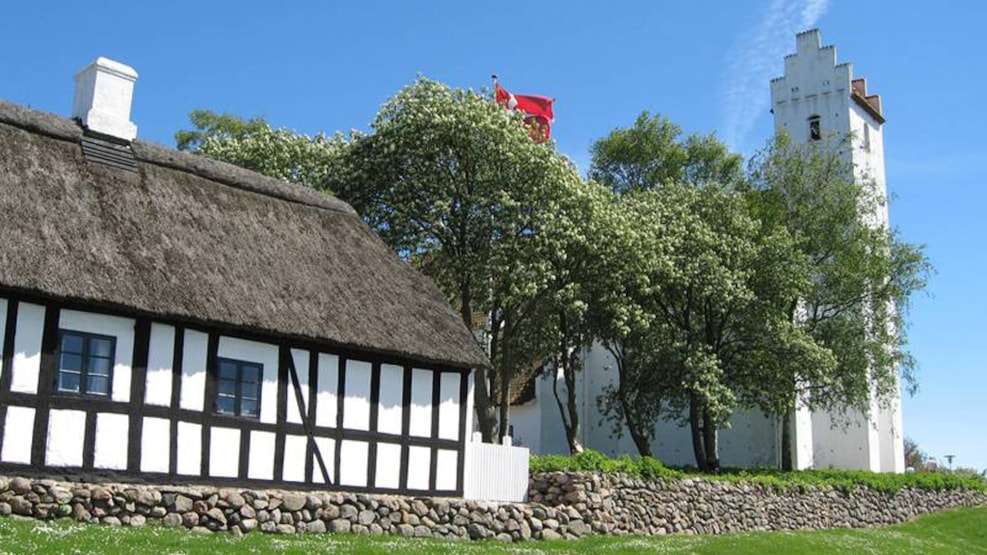 Dråby Church
The church may be dedicated to the patron saint of sailors. Sct. Nicolaus.
"Mols Cathedral"
The first Dråby Church was built in monk stone and stood from about 1200 to 1400. Masonry and old foundations were found during the church restoration 1967-1971.
From the beginning of the 1400s and the subsequent 150 years, the owners of the nearby estate, as well as the noble families Rosenkrantz and Gøye, with large renovations and extensions more or less created the church that you see today.
In 1720 the church room was furnished with new furniture in the style of the Baroque style.
The crenellated roofed stilt tower was built around the year 1730. On the west side of the tower is the year 1739 and the initials S A B and A R for Sophia Amalia Benzon and her husband, Andreas Rosenpalm.