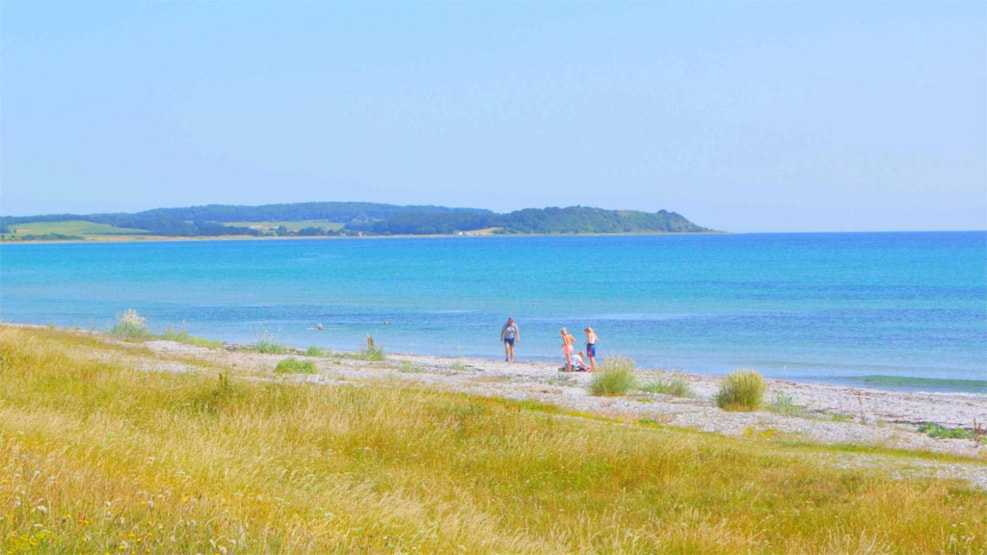 Dråby Beach
Bordering on a wide grass and flower covered meadow, Dråby beach has fine white sand and beautiful clear water, which gets deep quite quickly.
Despite this, it is a good family beach.
Due to its exposed position on the coast, the waves can be quite large, especially when the wind blows from the east and the south.