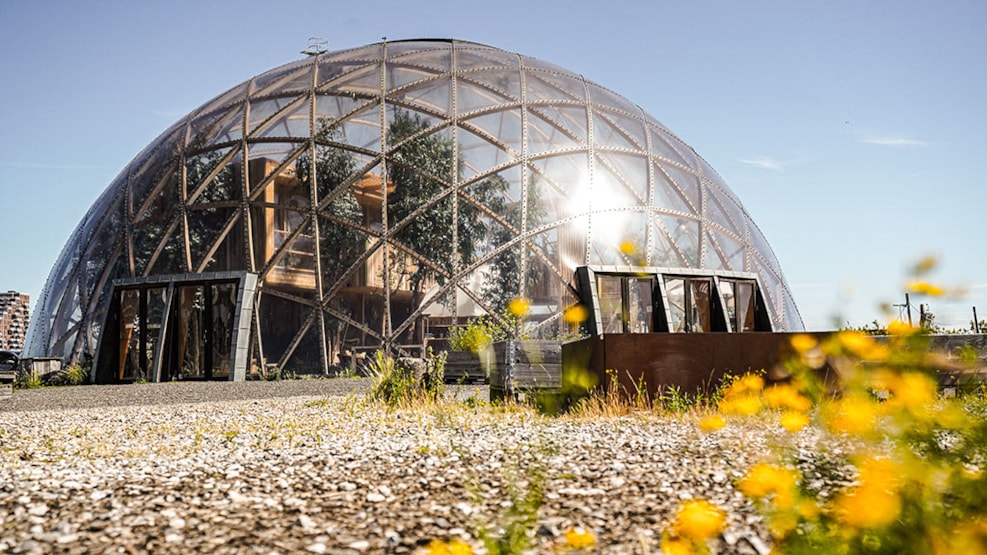 Domen
The Dome (Domen) is a creative and architectonic gem in the centre of Aarhus, where you can enjoy music, art and culture or simply take in the distinctive architecture and the beautiful bright room.
From the Dome, the 360 degree view allows you to see all the way to the Helgenæs peninsula, the South Harbour, Aarhus Cathedral, Aarhus Ø and beautiful Risskov.
Creative and Sustainable Architecture
The Dome is a green oasis, where you get to enjoy music, art and culture. The beautiful tree and glass dome is the home of an innovative cultural centre where sustainability is key. The unique architecture makes the dome shaped cultural centre stand out at the industrial harbour, and stepping inside the dome is an amazing experience.
Concerts and Cultural Events
Experience it all – everything from concerts to lectures and yoga. You are more than welcome to attend cultural events or simply stop by, have a cup of coffee or a glass of wine in the cozy café, and you can even bring your lunch and enjoy it surrounded by trees and flowers with a view to the waterfront.
See what others are sharing on Instagram