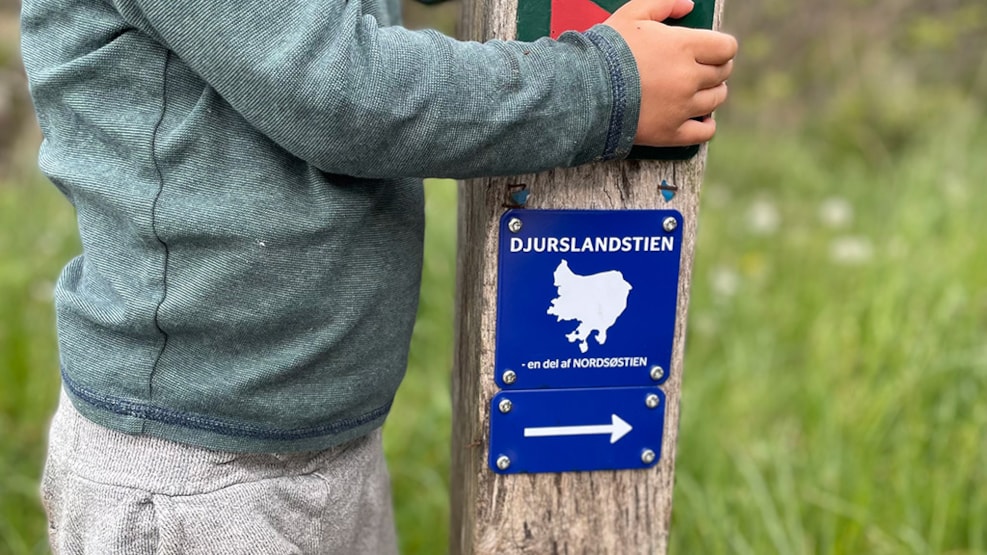 Djurslandstien (The Djursland Trail)
The coast of the peninsula Djursland is rich in its natural diversity and cultural heritage. Djurslandstien (The Djursland Trail) allows you to experience all of this.
The trail takes you through many forms of nature and several coastal villages, which in the summertime has the perfect mix of rural life and a buzzing vibe.
A coastal trail
The surface of the trail has great variation. Some parts are paved others are herd paths and some places you simply walk along the coast. The one end of the trail begins at Udbyhøj close to Randers Fjord and follows the coast, goes through the town of Grenaa and along the coast again.
South of Grenaa the trail splits in two going either to the town of Ebeltoft or all the way through the area of Mols. By the end of Djursland the trail continues on the European Long Distance Path E1 all the way to the city of Aarhus.
There are shelters for sleeping a night in nature. The shelters are situated close to Udbyhøj, Ørsted, Rygårde strand, Fjellerup, Gjerrild, Sangstrup, Grenaa, Stubbe Sø, Ørnbjerg Mølle and Rønde. If you take the trail leading to Ebeltoft there is a shelter close to Ahl Hage.
Segments of the trail are part of The North Sea Trail: a larger network of coastal paths in the regions bordering on the North Sea.
See what others are sharing on Instagram