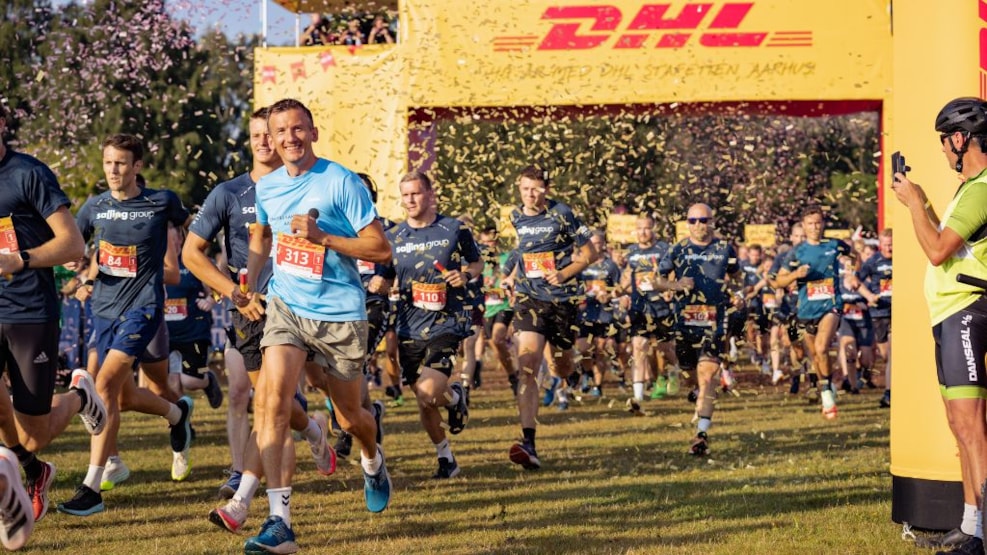 DHL Relay Race
5x5 relay race with a lap distance of 5 km. Up to 45,000 people transform Mindeparken in Aarhus into one great party and run with colleagues, friends and family.
The social race
Staying in the Memorial Park (Mindeparken) is always a wonderful experience, not least during the DHL Relay. Thousands of torches, large pitched tents and a sum of people chatting and filling the park with good and summery vibrations. As darkness descends, you can look forward to seeing the big party fireworks light up the sky as the symbolic dot of this year's DHL Relay.
Many participants
The DHL Relay is a great success story. From the beginning, when only 800 people took part, more than 47,000 runners today lace up their shoes to take part.
The company DHL has been sponsoring the relay race for more than 20 years.
See what others are sharing on Instagram