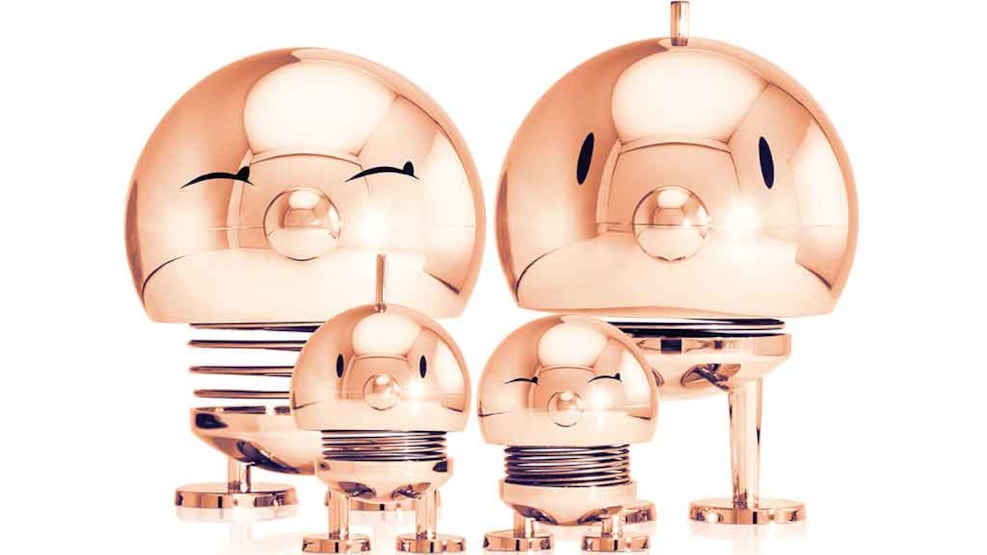 Design from Randers
Happy little Hoptimist
Did you know that the happy little Hoptimist was invented in 1968 by the Danish cabinetmaker Hans Gustav Ehlenreich (1917-1984)? The Hoptimist got a huge comback in 2009 and is produced in Randers today. Today it can be bought everywhere and even VisitDenmark use the happy Hoptimist as a symbol of Denmark.
The Vipp Binn - A Design Icon
In 1939, Holger Nielsen wrote the first chapter of the Vipp story when he crafted a pedal bin for his wife's hairdressing salon. It was crafted in a backyard in the suburb of Randers, Vorup. The result was the Vipp bin, which has been over the entire world since. Today it is a design ikon and has been displayed in Louvre and MoMa in New York to name a few.
The Molecule Candlestick from Gaia Museum Outsider Art
At GAIA museum Outsider Art, the candlestick 'the Molecule' is produced. It represents the soul of the museum with its many colors and dots to indicate their many projects. 
NÜ - Randers at its best!
If you need nice clothes, take a look at the Randers brand Nü. Nü means naked in French and woman in Chinese, and precisely the international vision and Scandinavian line of clothes is what is behind the success for Nü. You will find the Nü-shop in Brødregade in the city centre.