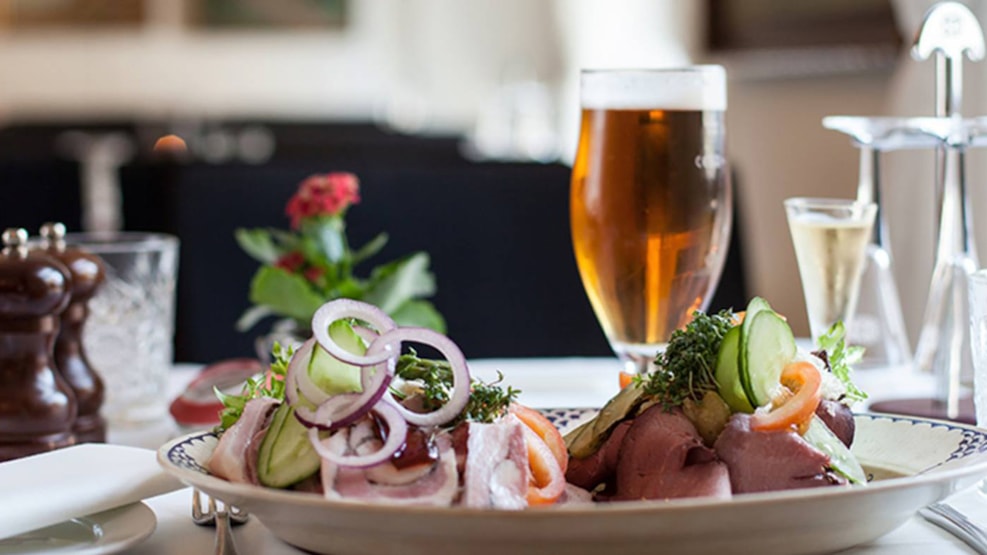 Den Lille Kro
At the restaurant Den Lille Kro you will find a classic Danish atmosphere and old fashioned setting. They serve the very best of the traditional Danish cuisine made from scratch with fresh produce.
Smørrebrød and Stegt flæsk
Try some of the Danish national dishes such as stjerneskud, smørrebrød and stegt flæsk.
The beer menu at Den Lille Kro is extensive and you will find some very interesting beers from the local breweries in the Aarhus Region.
Smag & Slægt
Restaurant Den Lille Kro is part of a family-run company called Smag & Slægt, which also operates Restaurant Martino, Restaurant NorR, and Restaurant ANKER in Aarhus.
See what others are sharing on Instagram