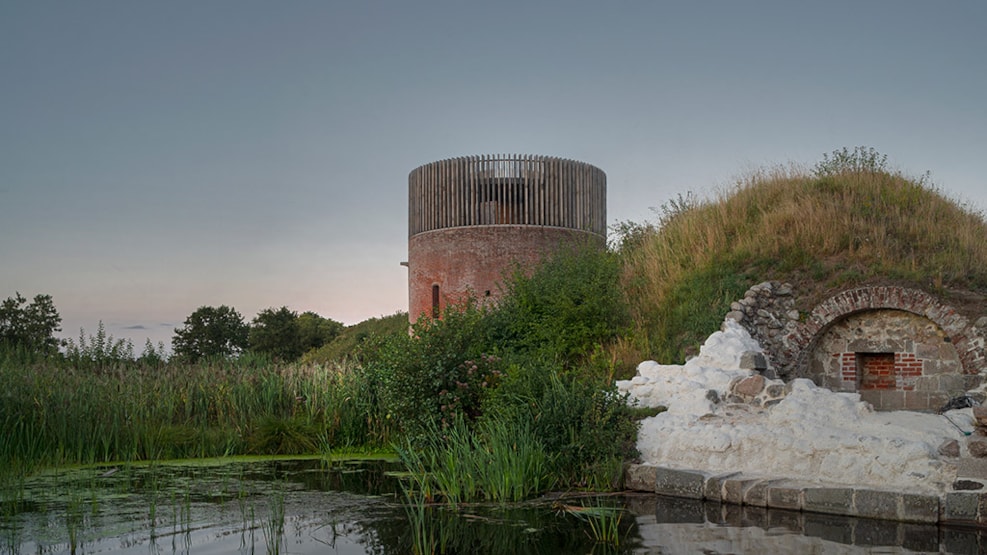 De fem Halder
Visit the landscape of Hald where once the five 'Halder' were situated. Two 'Halder', the manor house 'Hald Hovedgaard' and the ruin named after Bishop Friis still exist. 
De fem Halder have a long and exciting history which dates back to 1300 when the first large castle was built on the banks of the lake 'Hald Sø'.
'Niels Bugges Hald' was build on castle ruins by the powerful lord Niels Bugge, and can still be seen in the landscape across from the inn 'Niels Bugges Kro'. Niels Bugge lost his life in 1358 and on the orders of Queen Margrethe the 1st, his manor house was torn down to be used in the construction of Viborg Cathedral. 
Sense the atmosphere of the Middle Ages on 'Bishop's Hald' which was built in 1528 by the last Catholic Bishop, Jørgen Friis. He was in serious conflict with the new Lutheran pastors and thought himself safe on the small peninsula in Hald Lake, but ended up imprisoned in his own prison tower.
Parts of the castle have been restored and the tower with dungeon has been rebuilt and more recently, the 'water gate' has been reconstructed. Another 'Hald' was built in the park at the manor house 'Hald Hovedgaard' which today houses 'The Danish Author and Translator Centre'.
See De fem Halder on a map (danish).
See what others are sharing on Instagram