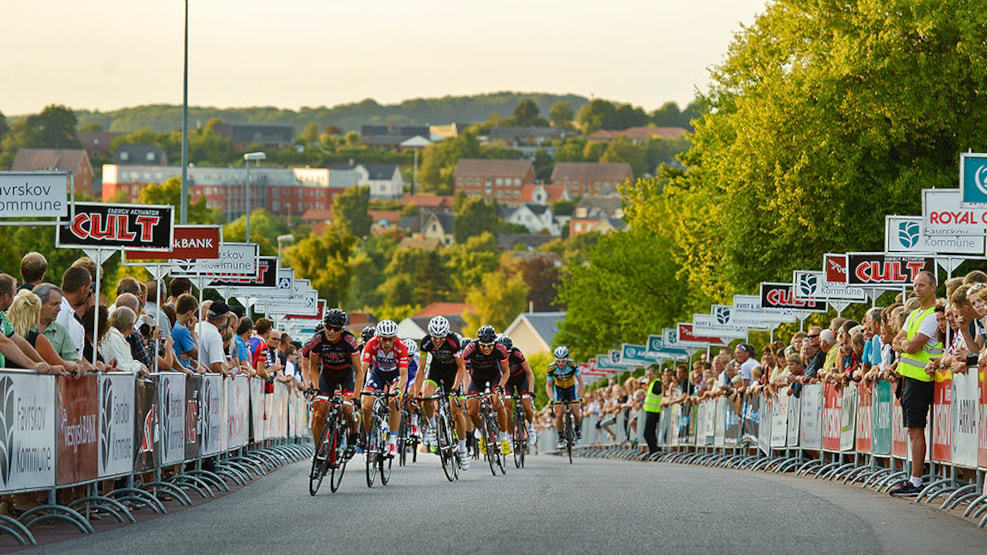 The cycling race Hadsten Gade Grand Prix
Hadsten Gade Grand Prix is a cycling race in Hadsten, close to Aarhus - where both Danish and international, famous and yet unknown cyclists compete for the victory.
Experience the excitement and drama up close as the cyclists race through the streets.
Activities on the Sidelines
Every year, thousands of fans watch from the sidelines of perhaps the toughest street race in Denmark. There are activities in the city center and pedestrian street both before and after the race - and in the fan zone, it is possible to meet the riders.
Be sure to arrive early as the area may become busy. Note that some of the streets will be closed to traffic, so check parking options in advance (in Danish).
See what others are sharing on Instagram