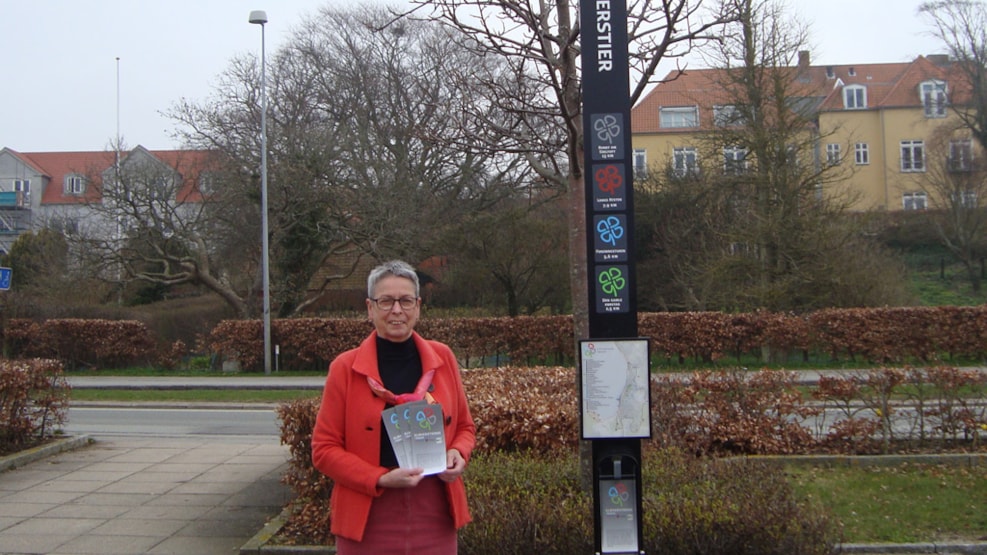 The Clover Paths Kløverstierne in Ebeltoft
Welcome to the Kloeverstierne in Ebeltoft, which is for those who want to go out in the open and combine experiences and fresh air with exercise.
The Clover Paths Kløverstierne in Denmark
You'll find Clover Paths throughout Denmark, and the trails are designed so you can walk, run, or cycle along different routes. There are four varying distances - a green, red, blue, and a black one - with trips suitable for everyone.
The Clover Paths start from a central starting point, from which the four routes branch out. The routes vary in length, including options such as 2.5 km, 5 km, 7.5 km, and 10+ km, providing a suitable journey for every preference.
On the Clover Paths, you can choose to walk or cycle, and in some places, there is also the possibility to use roller skates or travel the entire route in a wheelchair. This offers a wide range of opportunities to enjoy nature and move freely along the Clover Paths.
Kloeverstierne in Ebeltoft
Select a route that suits you in terms of length or sights. In the folder, you can be inspired to choose a route and use it as a guide along the way.
The routes have different length and color:
Green: 2.5 km
Blue: 5.6 km
Red: 7.9 km
Black: 13 km
Maps
See maps and descriptions of routes here. (Note: The description is in Danish but includes detailed map instructions).
See what others are sharing on Instagram