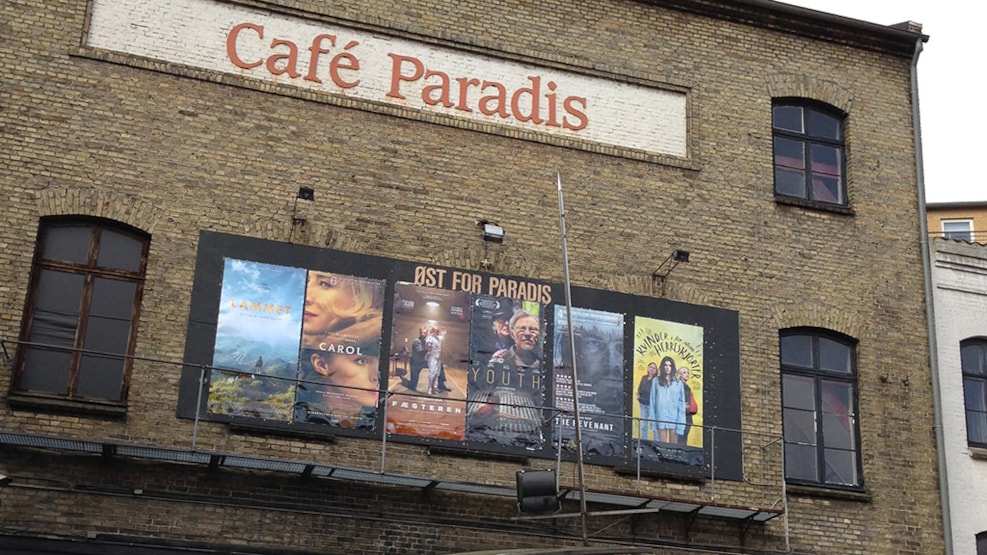 The Cinema Øst for Paradis
At Øst for Paradis they show handpicked films from all over the world, in auditoria steeped in atmosphere. This cinema specialises in small, wonderful film gems which deserve a bigger audience; whether the protagonists speak Finnish, Turkish, or English is irrelevant as long as the film hits the spot.
Øst for Paradis - the unconventional cinema
Here, a great time at the movies is not just about the film, but also about tailoring new events especially for you. Going to Øst for Paradis should preferably involve a surprise element. You can, for example, enjoy a comfy Sunday brunch and movie classics, join premier events with a presentation and drinks, or perhaps hold your next party at the Paradis.

Also, in the cinema café they serve freshly brewed coffee specialities, wine, and specialty beers, all of which you can take with you to enjoy in the auditoria.
See what others are sharing on Instagram