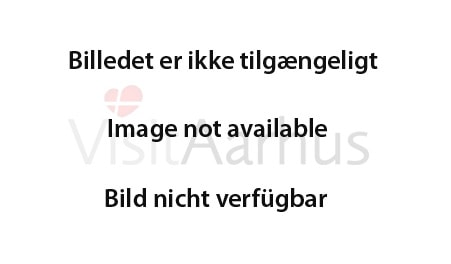 The Church of the Holy Spirit
Helligåndskirken (Church of the Holy Spirit) in the suburb Herredsvang, was built in 1984 and is one of the more recent churches in the area.
The architect is the Aarhus company "Sahl & Thomsen, Hans Knudsen". The parish of Helligåndskirken was divided from "Christians Sogn (parish)" in 1975. 
 
The first Helligåndskirke was a road church rented by "Kirkefondet". This little church on Snogebæksvej, was the setting of the parish service from 1973 until the new church was consecrated on Palm Sunday 1984. The church bell of the tower however was built in 1997.
 
Helligåndskirken is the setting of many activities during the week and is a central meeting place of an area mainly populated by refugees and immigrants + single family houses. The parish has app. 8400 inhabitans.