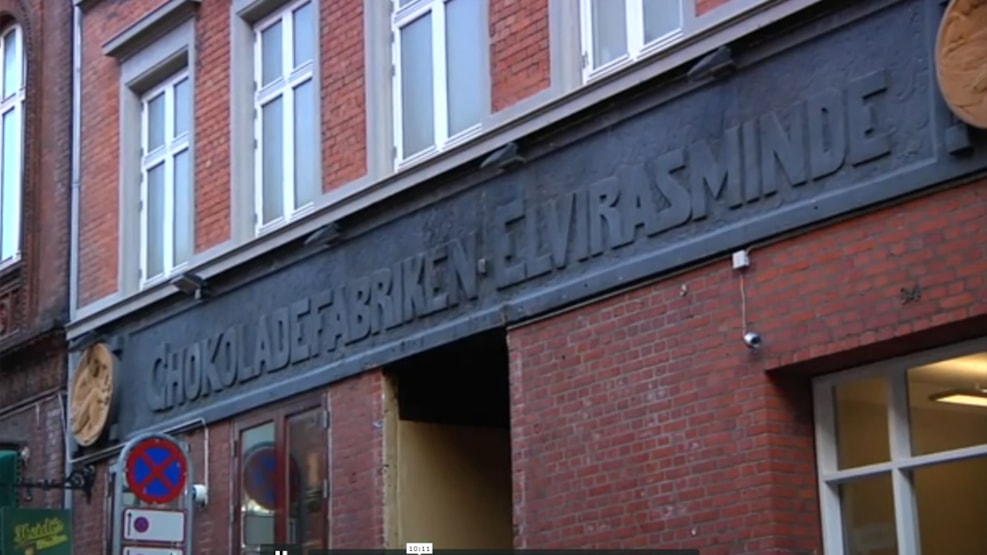 Chokoladefabrikken
Chokoladefabrikken is an industrial building which was built in a simplified funkis style as a L-shaped building and is a significant fire story corner building in the centre of Aarhus.
Elvirasminde Chokoladefabrik

Chokoladefabrikken is a 1900s building which is situated in the heart of the city as this was where the work places were located. The surrounding area is characterised by a fascinating architecture. The factory closed in 1979 and the building were partially vacant until Aarhus Tech moved in back in 1993.
 
Today, the building is housing many different organisations and the place is always bustling with activity. Chokoladefabrikken was founded in 1912 by the local architect Christian Frühstück Nielsen and has since then been expanded several times.