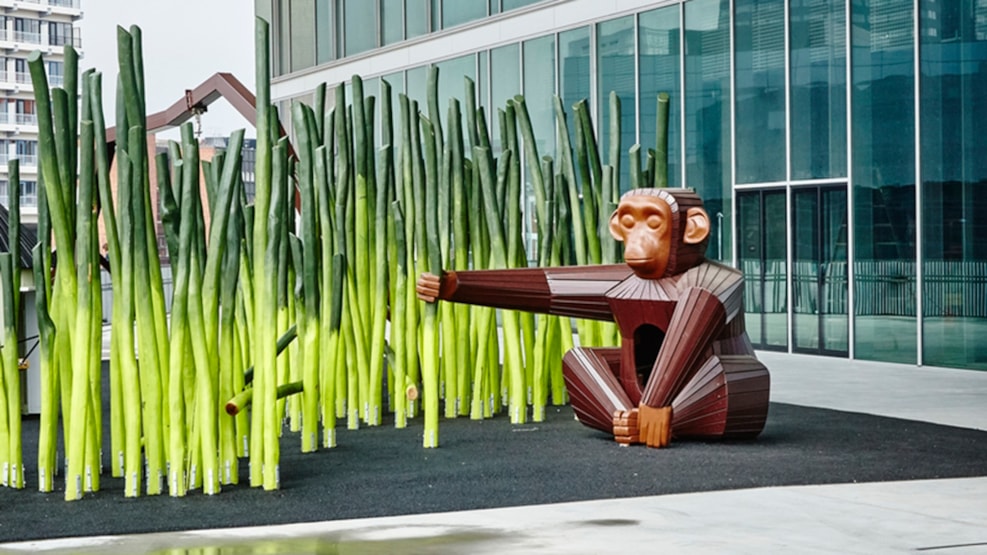 Children's playground Kloden
Come and try a fun-filled and exciting playground overlooking the bay of Aarhus. The 'Planet' playground is located on the large outdoor decking surrounding level 1 of the Dokk1 citizen centre.
Outdoor children's playground at Dokk1
There are five main playground sections, each representing a continent, and moving around the building you encounter fascinating stories and amusing facts. You can go down the long chute slide held by the big bear, or you can crawl on the wings of the great eagle, and do many other fun things.

In addition, the design of the playground also allows children with special needs or disabilities to play along.
See what others are sharing on Instagram