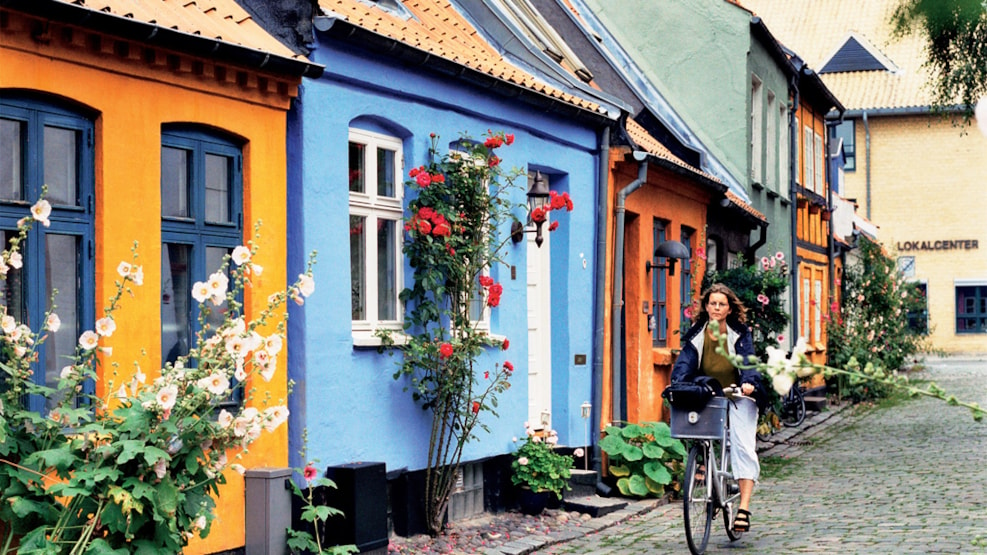 A Charming House in Downtown Aarhus
This charming accommodation is located in Møllestien (the mill lane) which is a picturesque cobbled street right in the centre of the city of Aarhus, Denmark's second largest city. The mill lane is regarded by many as being the most beautiful street in Aarhus. 
Beautiful scenery in historic area
The hollyhocks and rambling roses race each other to grow up against the tiny old half-timbered houses with their small-paned windows. Most of the houses were built in the 18th century and the whole street exudes ancient charm.
The street itself has existed even longer – an archaeological dig in 2003 revealed pottery shards which were dated to the early middle ages – the time of the Vikings.
See what others are sharing on Instagram