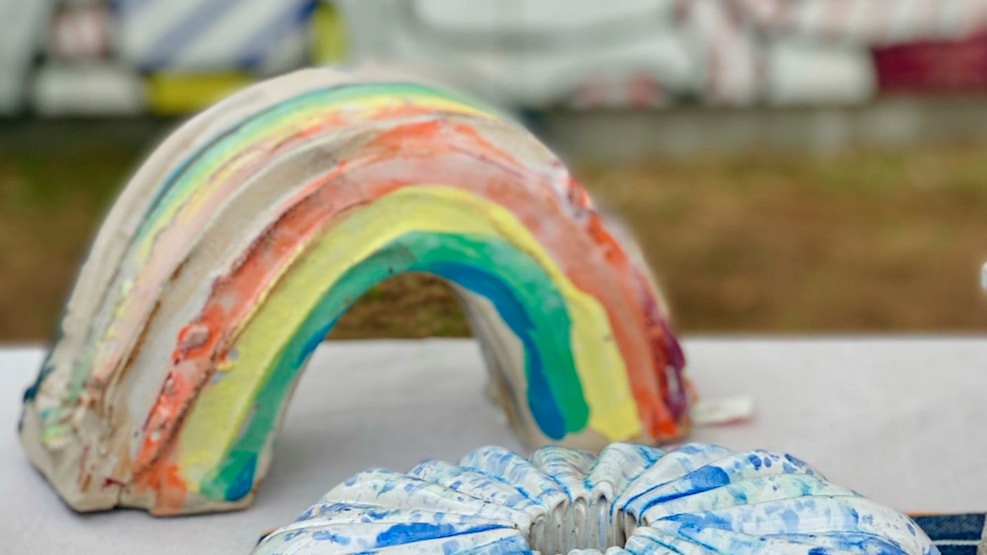 Ceramic Market at Museum Jorn in Silkeborg
Under the oak trees in the museum courtyard at Museum Jorn, surrounded by ceramic works by Erik Nyholm and Jean Dubuffet, you can closely study and purchase unique crafts created by 50 ceramic artists from all over Denmark. 
See and experience how Museum Jorn celebrates the art of ceramics as 50 Danish ceramic artists showcase their craft, and where you can also buy unique ceramics, enjoy beautiful music, participate in workshops, and create art yourself. 
Music and working studios
The ceramic market takes place on August 19th and 20th, 2023, and on both days, you can also enjoy live jazz music by Jonas & Bjørg, take part in guided tours of exhibitions, and witness potters demonstrate the art of wheel throwing in clay.
Do you want to paint on ceramics?
On both days, there will also be an opportunity for you to try painting on ceramics yourself. Important: There are only a few spots available, so you need to sign up in advance.
Admission
Both Saturday and Sunday, there is free access to the market. The museum's exhibitions can be experienced for an entrance fee.
See what others are sharing on Instagram