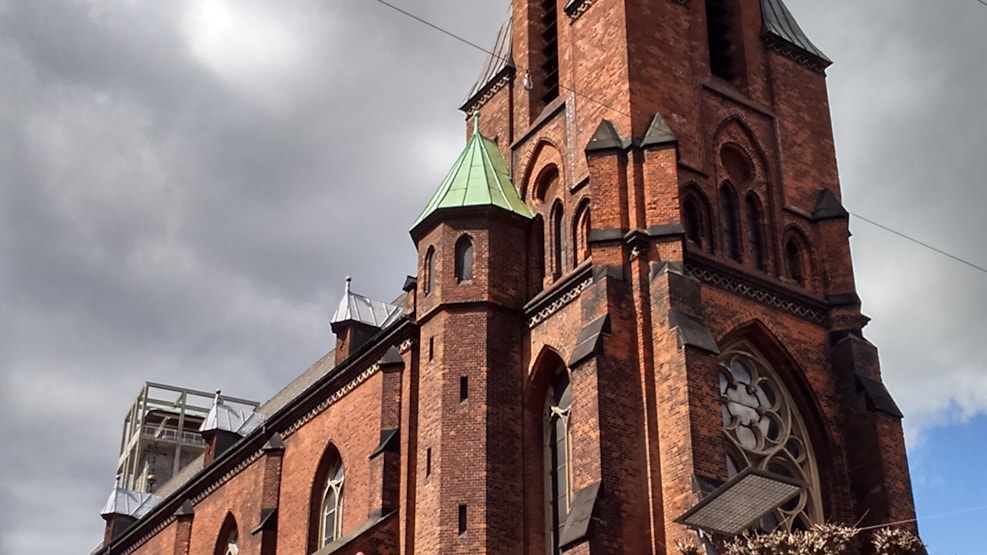 Catholic Church of our Lady in Aarhus
Visit the Catholic church in Aarhus, which is the parish church for all Catholics in the Aarhus area.
Church of Our Lady in Aarhus
The church is situated in the heart of Aarhus 100 meters from the Central Station and it has Denmark's largest Catholic parish with members from more than 80 different nations.

Church from 1880
The church dates back to 1880 and was built in the Gothic style. The high slender lines, the pointed arch windows and doorways, the flying buttresses over the aisles, the glazing bars of the windows etc.; the church exterior stands exactly as it did in the 19th century. However, the interior has seen significant changes over the years.

Church opening hours
The church is open on certain days outside of Mass hours. See the sign on the front door for information. When the church is open to the public, there will be a church watchman present who will be happy to answer any questions.

The church may also be used for a break from the hustle and bustle to light a candle or for a silent prayer.

You are always welcome to visit the Catholic Church of Our Lady in Aarhus.