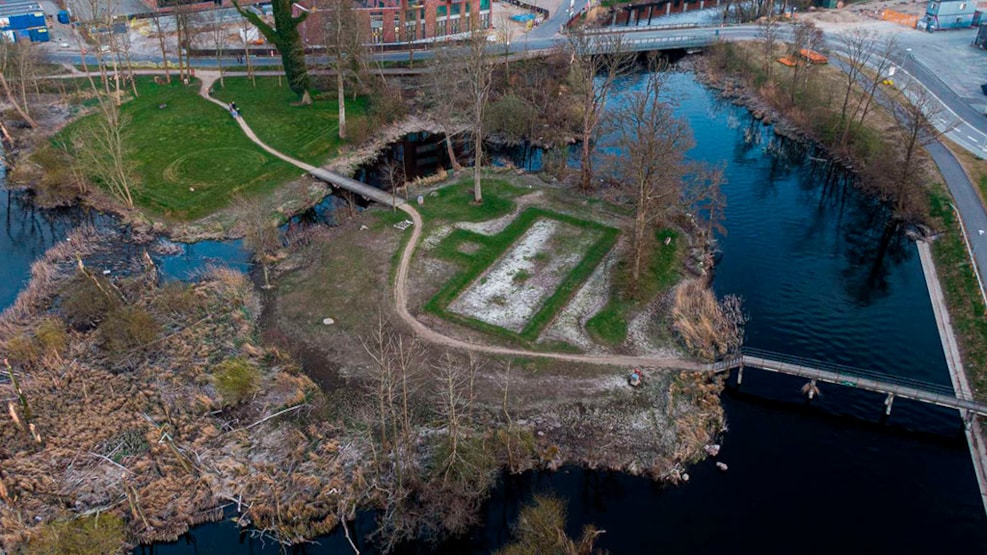 The Castle islet of Silkeborg Castle
Silkeborg's oldest history is connected to Silkeborg Castle, which was located on Slotsholmen, northeast of Silkeborg's current center, at the outlet of the Gudenå River into Silkeborg Langsø.
Once upon a time, there was a castle
Silkeborg Castle, the first of its kind, was constructed in 1385 as a simple wooden structure with palisades. Later, it was replaced by a stone house, and in the early 1500s, a main building in stone, a courtyard, and a stable yard were added.
Silkeborg Castle received visits from several royal guests, including Frederick 2 and Christian 4, who frequently stayed in the main building known as "The Great Stone House," especially during hunting trips in Mid Jutland.
During the 17th century, the castle was heavily damaged during the Swedish wars when Silkeborg was occupied three times by Swedish troops who ravaged the castle buildings.
The last remnants of the castle were demolished in 1726 after having fallen into disrepair for several years.
Today, the layout of both the main building and the castle courtyard is marked with earthworks.
You can access the area via a bridge over the Gudenå River at Silkeborg Langsø or from the Papirfabrikken area.
See what others are sharing on Instagram