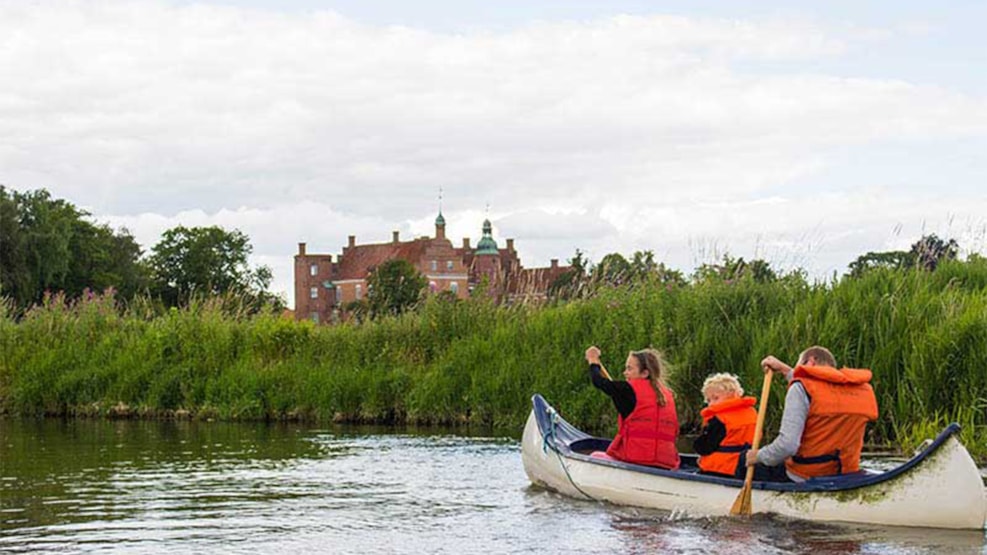 Canoe Rental by Randers Fjord Feriecenter
Randers Fjord Feriecenter rents out 3 person canoes and a big 4 person canoe. 
The holiday center rents out seven 3-person canoes and two 4-person canoes for use on either Randers Fjord, Grund Fjord or Alling Å.
The route stretches from the shelter area at Stenvej Bridge, Sjellebro, Øster Alling, Gl. Estrup, Allingåbro to Uggelhuse. You can choose where to start and end your route. At several places, there are shelters and/or tables and benches where you can enjoy your own food.
On the Randers Fjord Holiday Center's website, all starting and ending points on the route are described in detail. There is also a detailed map of the entire route. Canoe rental can be arranged on the holiday center's website, where you can also order a picnic basket.
See what others are sharing on Instagram
#randersfjord #visitranders #visitaarhusregion