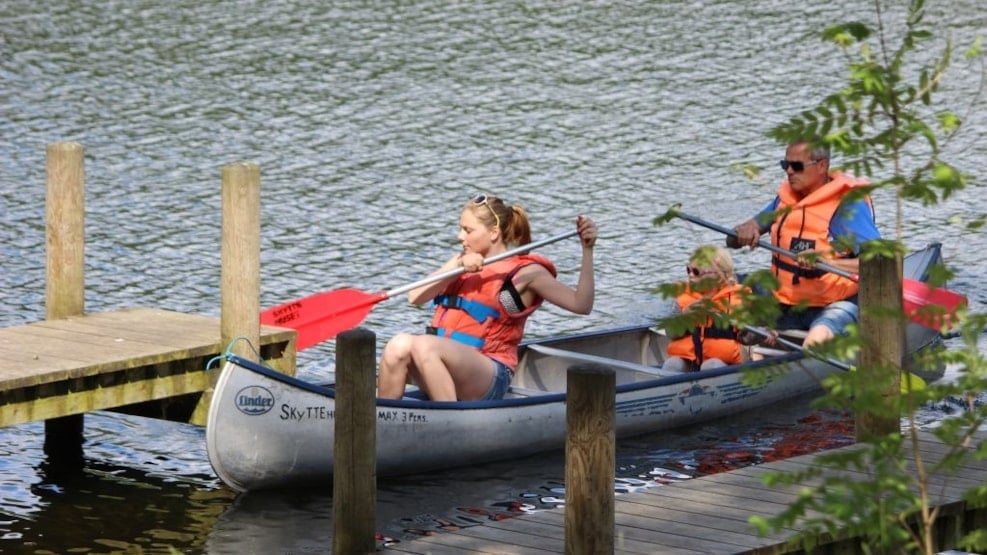 Canoe and boat rental by Skyttehusets Outdoor Camp
You will find Skyttehusets Outdoor Camp in the  centre of Denmark's most beautiful and versatile nature by the Silkeborg lakes. There is ample opportunities for outdoor activities - both on the lakes and on land.
At Skyttehusets Outdoor Camp you can rent canoes, kayaks, SUP-boards and motor boats. They have their own marina right between Silkeborg and Ry, so you have around 25 km of lakes to experience and explore.
You can also can rent a mountain bike
Overnight guests can also rent mountain bikes at Skyttehusets Outdoor Camp through a local bike dealer. The bike is brought and picked up by appointment, to make it easy for you - and then you can set out on the amazing and sometimes quite challenging MTB trails.
See what others are sharing on Instagram