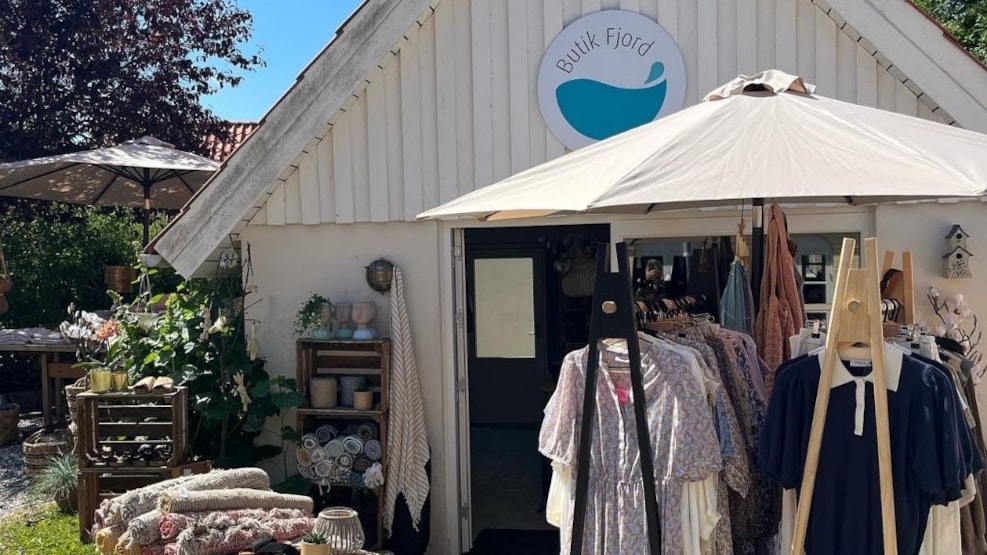 Butik Fjord shop
Between the many little, lovely, crooked houses found in the town of Hjarbæk, you will see Butik Fjord. At the shop, there is a wide selection of tempting goods.
Butik Fjord opened in 2021 with lovely clothes and interior décor, and here, you get to find new inspiration and hear lovely stories about the products there. Shop owner Anita will make sure that you have a lovely visit and a lovely chat, as well as she is happy to offer a sample of some of the delicacies on the shelves.
Hjarbæk
About 10 km from Viborg, you will find the town of Hjarbæk. Hjarbæk is a wonderful little port where you will automatically slow down your pace and enjoy the surroundings. The town has characteristic little, lovely, crooked houses that form the perfect backdrop for having a cosy time and relaxing.
See what others are sharing on Instagram