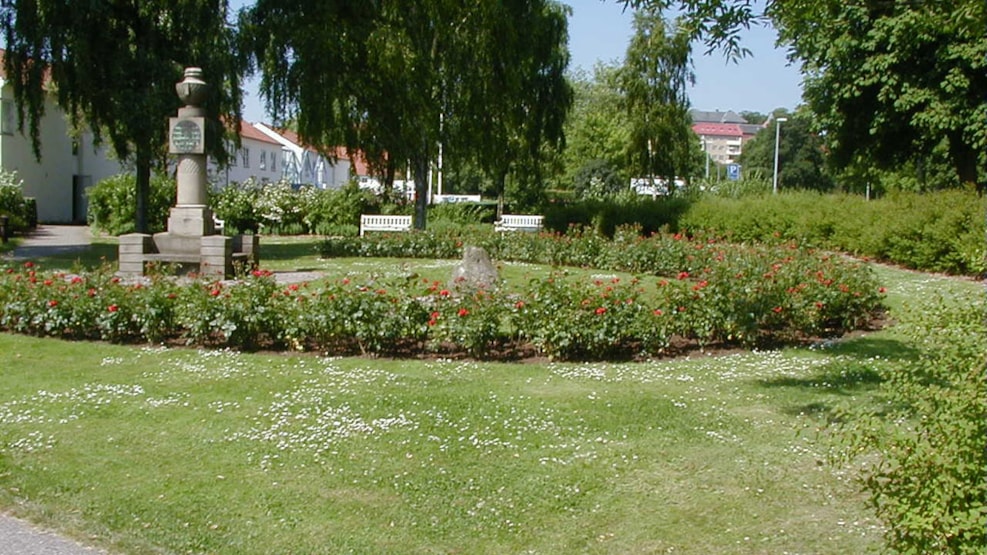 Brostroems Minde (Memorial)
Carl Jacobson Brostrøm was born on the 4th of February 1836 in Sweden and came to Denmark in 1853. In 1864 Carl Jacobson Brostrøm started as a market gardener in Viborg.
The first year Brostrøm rented land for the growing of both trees and vegetables. In 1883 the market garden consisted of approx. 22 ha and in 1906 of approx. 60 ha (1 ha = 10,000 m2). Through the years Brostrøm specialized in nursery cultivation. Brostrøms Planteskole (nursery) became the first in North Jutland.

In the autumn 1909 C. J. Brostrøm handed over his business to his two sons. Carl Leth Brostrøm became responsible for the flower department and Rasmus Brostrøm took over the nursery and the seed trade. Both sons were able to carry on their part of the business with great competence in honour of the Brostrøm family.
See what others are sharing on Instagram