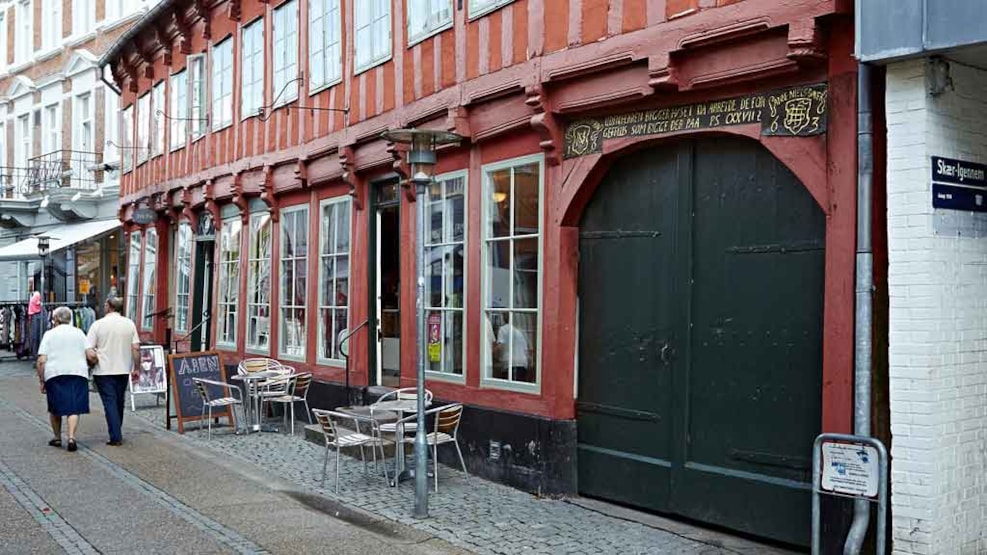 Brødregade 25 in Randers
The building at Brødregade 25 in Randers, known as Niels Christensen Gård, is covered by the Danish Building Preservation Act and was built in 1663. The year can be seen on the lintel above the gate. Originally, the front of the building was built in timber framing, while the side building was brick and plastered.
In addition to residences, the property previously housed shops facing Brødregade.
The foundation acquired the building in 1990 and after a major restoration, the exterior of the building today appears as it did originally. The building contains three retail spaces and five residences.
See what others are sharing on Instagram