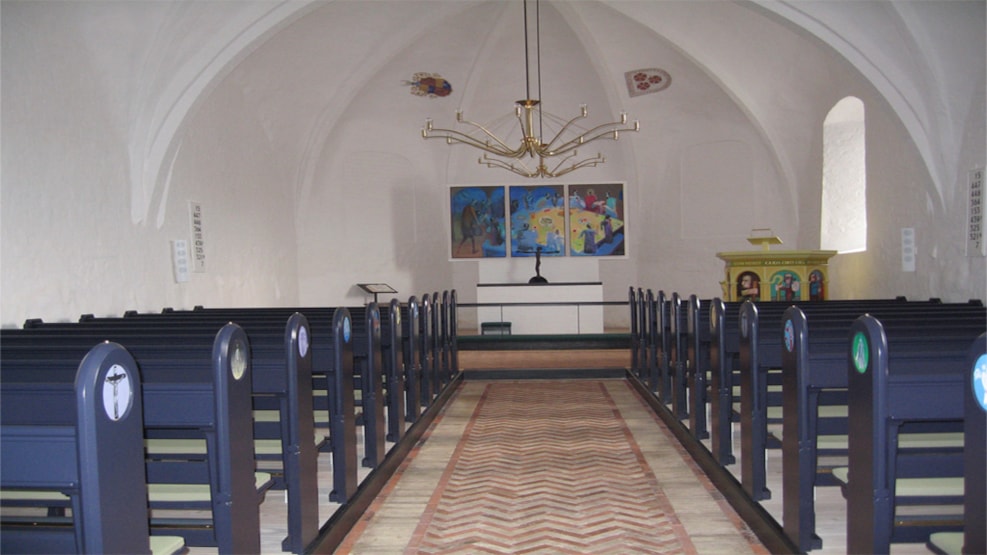 Bregnet Church
Bregnet Kirke is beautifully situated overlooking the Egens Vig. But over the years, many have wondered why the church is so lonely outside the town of Rønde itself surrounded only by green fields and forests.
A few carved stones on the pedestal are probably the remains of a former Romanesque church. The inventory comes from a restoration in 1872, where everything original was discarded except for the Romanesque baptismal font with a lion motif.
Often the Romanesque stone churches replaced an older wooden church. Of course, this has also been the case in Bregnet. Perhaps the first church was built as a pilgrimage church in connection with the sacred "Tobias fountain" in the Ringelmoseskoven forest east of the church.
Guided tour of the church:
Groups can get a tour of the church with a guide that tells about the church and its history.
Open from 8 am to 4 pm