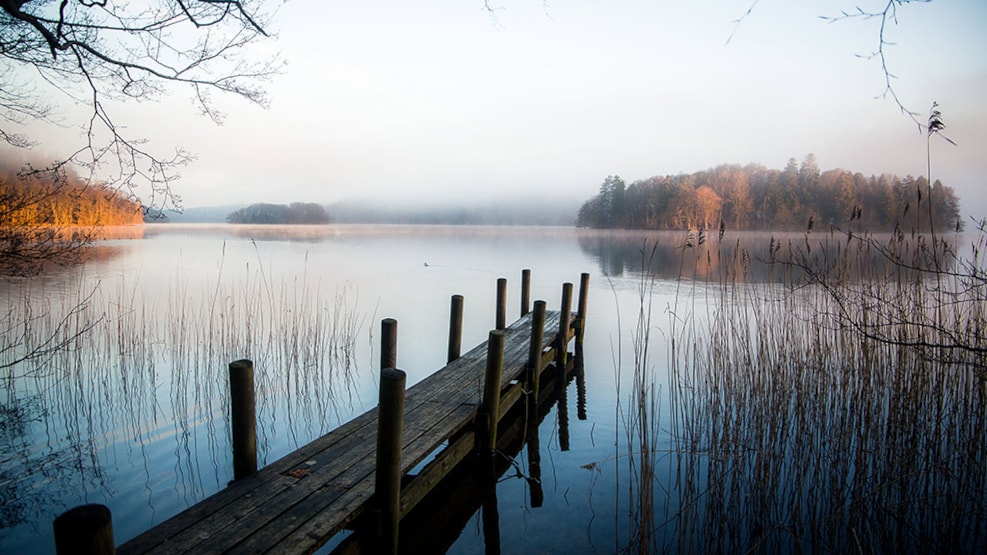 Borre Lake in the danish Lake District
Borre Lake, which beautifully lies near the nearby Brassø and Julsø, is one of the hidden treasures for anglers in Denmark. This scenic aquatic area is known for its rich population of fish and the countless fishing experiences it offers.
Fishing in Borre Lake
Many anglers choose to visit Borre Lake due to its various fish species thriving in its clear waters. Among the most sought-after fish in Borre Lake are pike, perch, and zander. These fish species are known to be both challenging and exciting to catch, attracting anglers from near and far.
Pike, Perch, and Zander
Pike, often found in Borre Lake, are renowned for their impressive size and their spirited nature. It is not uncommon to experience thrilling moments when hooking a powerful pike that fights to break free.
Perch in the lake are also popular targets for anglers. These colorful fish are not only challenging to catch but also excellent for preparing a delicious meal.
Zander, another significant fish species in Borre Lake, are known for their flavorful flesh, adding an extra dimension to the fishing experience in the area.
The Right Fishing Gear
To have the best fishing experience in Borre Lake, it's important to have the right equipment. Anglers should bring suitable fishing rods, lines, and bait for the specific fish species they wish to catch.
The Lake's Natural Beauty
The lake's natural beauty and serene surroundings make it a perfect destination for both experienced anglers and beginners. Whether you prefer fishing from the shore or taking a boat out onto the lake, Borre Lake offers an opportunity to immerse yourself in the tranquility of nature while pursuing some of the most exciting fish in the area.
Information
Borre Lake is situated near the towns of Sejs and Svejbæk, nestled between Brassø and Julsø, all of which are traversed by the Gudenå River.
The lake is approximately 3.5 km long and about 0.5 km wide, with a maximum depth of around 10 meters. There is housing on the north side, while the rest of the lake is surrounded by forest. The easiest way to fish here is from a boat, as the lake is challenging to access from the shore.
See what others are sharing on Instagram