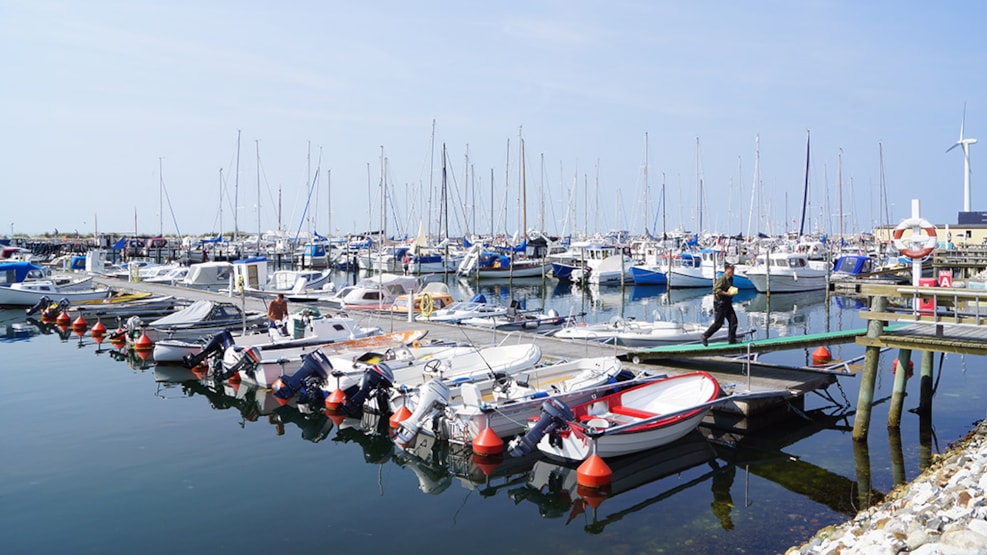 Bønnerup
Bønnerup is situated on the north coast of Djursland, just off the wonderful beach of the Kattegat and furthermore, in areas of natural beauty. There is a cosy atmosphere among the old fishermen's houses and in the beautifully located and active fishing port and marina of the town.
You will find a cosy marina with matching holiday cottages, and there is always much activity around the two ports and the attractive beach. You can buy fresh-caught fish every day.
Seven wind turbines are located to the uttermost ends of the two long piers, which frame the port. In Bønnerup you will find several, good restaurants and shopping possibilities.
Bønnerup Strand is a child-friendly Blue Flag beach. The beach has the Blue Flag, and bathing jetties are available at more and more locations along the beach. It is an ideal place for bathing, sunbathe, cheerful atmosphere, building of sandcastles, ball games and water sport.