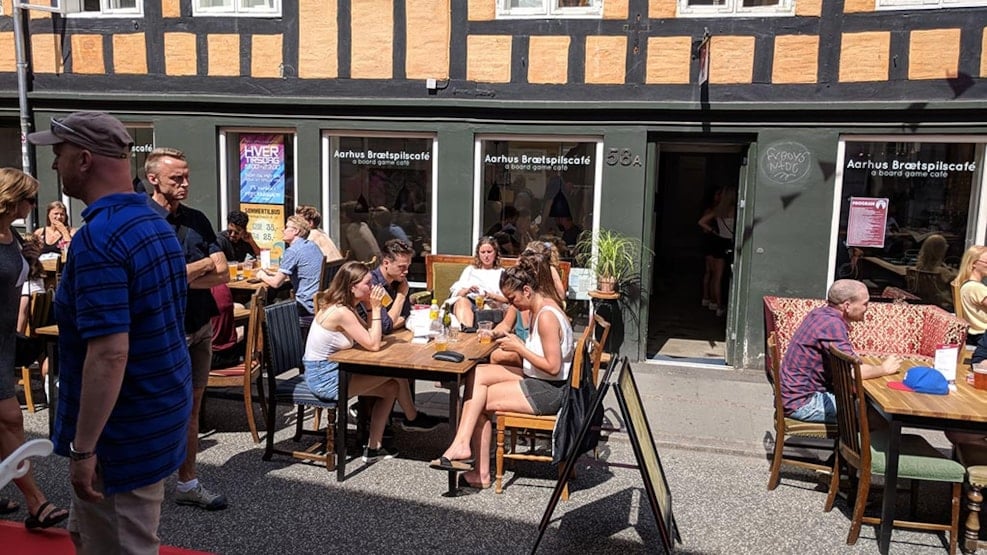 Boardgame Cafe in Vestergade
Take your family or friends to a board game café for a great and fun time just like in "the good old days". When it comes to bringing people together, nothing really beats an 'offline' board game.
A world of fun
A modest admission fee gives you access to a wealth of games, and a world of fun, where everyone can join in. If you feel like a bite to eat or something to drink while playing, small delicious dishes, coffee and cakes are available for purchase.
You may also bring your own board games, and even your own food. Please note, however, that the admission fee also applies whether you play using the café's or your own games, and that you may not bring your own drinks or snacks.
If you are also mad about playing board games, challenging others as well as yourself, well, then you definitely want to drop by Aarhus Brætspilscafé (Boardgame Cafe). Bring your family or friends along, play a game of ludo, backgammon, Trivial Pursuit, or, or... Everyone is welcome for a laugh and a good time in a totally relaxed setting.
See what others are sharing on Instagram