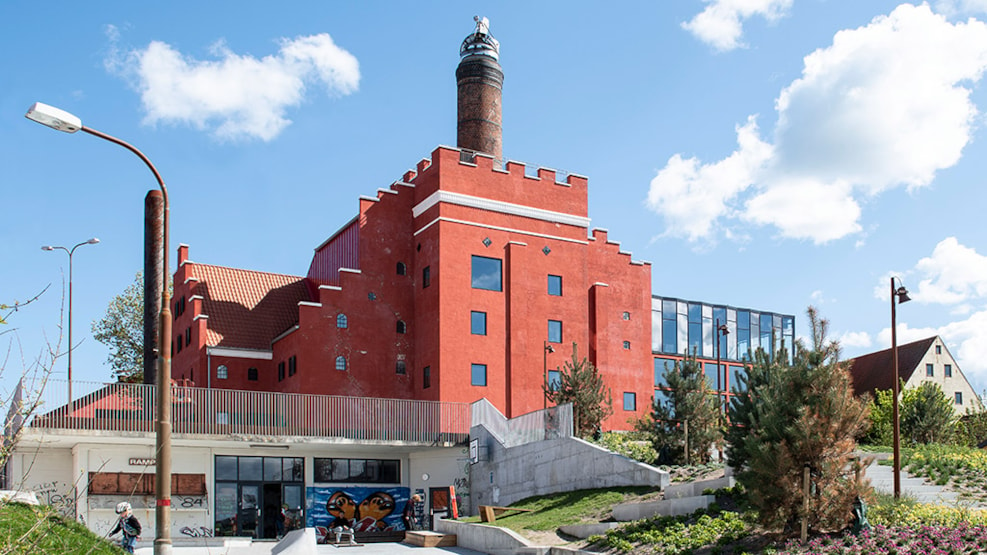 BMA in Maltfabrikken
BMA Maltfabrikken is a museum, a library, and an archive all under one roof in the new, old, and rethought malt works in Ebeltoft. Here, you can learn about the local history of the market town, local authors, and see the best view in all of Ebeltoft. Various great experiences await young as well as old visitors across the three floors.
BMA – a Library, a Museum, and an Archive Inside the Maltfabrikken
What is BMA? BMA is a library, a museum, and an archive found in the recently opened and rebuilt malt works in Ebeltoft. Here, you are in for a different and sensuous experience filled with everything from labourers' history to the history of local authors, Ebeltoft's stunning scenery, and the delights of sweet summer days.
Explore the world of literature and archive material and learn more about the local history – all under one roof.
Admission is free at Maltfabrikken.
Opening hours
Open:
Mon - Thurs: 12 PM - 6 PM
Friday: 10 AM - 4 PM
Saturday: 10 AM - 2 PM
Sunday: 10 AM - 2 PM
The museum is closed on the 24th, 25th, 26th, and 31st of December.
If you have a Danish health card you can visit BMA Maltfabrikken from 6 AM to 11 PM, seven days a week, regardless of which municipality is listed on your health insurance card.
See what others are sharing on Instagram