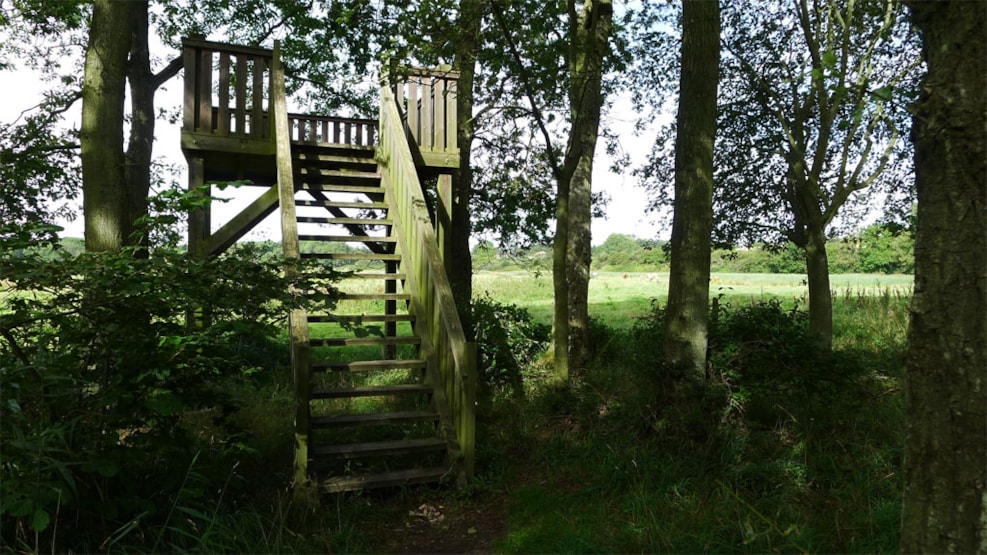 Bird watching - Følle Bund
Følle Bund is a restored meadow area with a rich birdlife. From the observation tower on the outskirts of Hestehaveskoven, there is a great opportunity to study the birds.
The trail runs along the edge of the forest and along the beach. However, you can follow one of the trails through the forest as well.
The vegetation and the water level are slowly finding its natural level, with plenty of water. And the view from the observation tower is perfect.
The area is part of Nationalpark Mols Bjerge