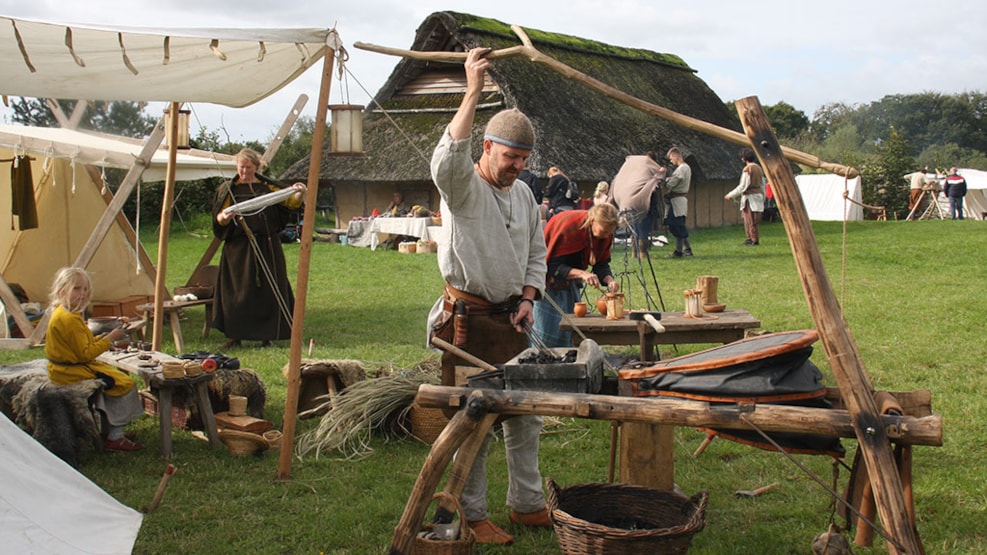 Bicycle Trip to Hvolris Iron Age Village
On this bicycle tour (approx. 30 km) you will get close to history.
The ride will pass several historic locations - not least Hvolris Iron Age Village. 4000 years of Denmark's history is compiled here from the Iron Ages to the Middle Ages. During the summer months you can experience history coming to life when both animals and people move in to the reconstructed Iron Age houses.
Follow the Route R35 until you can turn down Herredsvejen towards Hvolris Iron Age Village. See route on Google Maps.
See what others are sharing on Instagram