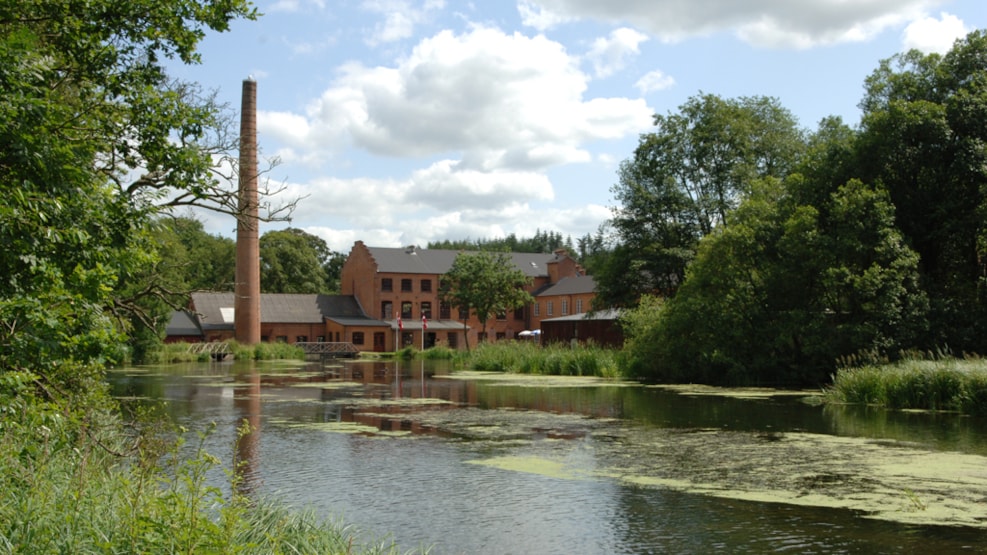 Bicycle Trip to Bruunshaab Gl. Papfabrik
This bicycle ride (39 km) runs through Nørreådalen og takes you past several different water mills.
You will among other things pass the working factory museum Bruunshaab Gl. Papfabrik (card board factory), where you can experience how to make cardboard as in the old days. You will also pass small mills which over the years have utilised the water power to mill corn, spices and bone meal.
See what others are sharing on Instagram