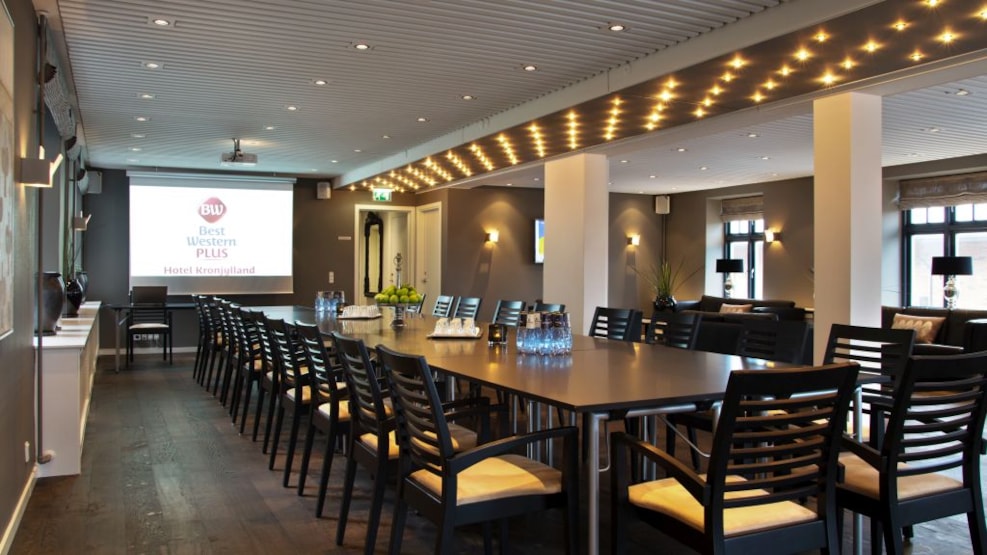 Green Experience
Best Western Plus Hotel Kronjylland, venue
Best Western Plus Hotel Kronjylland has an international boutique style with beautiful architecture. Hotel Kronjylland offers 3 meeting rooms with all modern and necessary equipment making it the perfect place for your special event. Their well trained staff is always available to assist you.
They offer a relaxed and professional atmosphere where you and your colleagues can work focused and undisturbed.
Best Western Plus 
Best Western Plus Hotel Kronjylland offers light meeting- and conference rooms. All their meeting rooms are modernly designed with a lot of natural light. You will have access to top-quality AV-equipment, projector, copy machine, whiteboard and a PC.
At Hotel Kronjylland you can order food and beverage before, under and after your meeting. If you have anything specific in mind please inform the hotel.
Furthermore, you have the opportunity to spend the night in one of the 64 hotel rooms. In all the rooms you will have access to your own desk, iron and high-speed WIFI.
See what others are sharing on Instagram