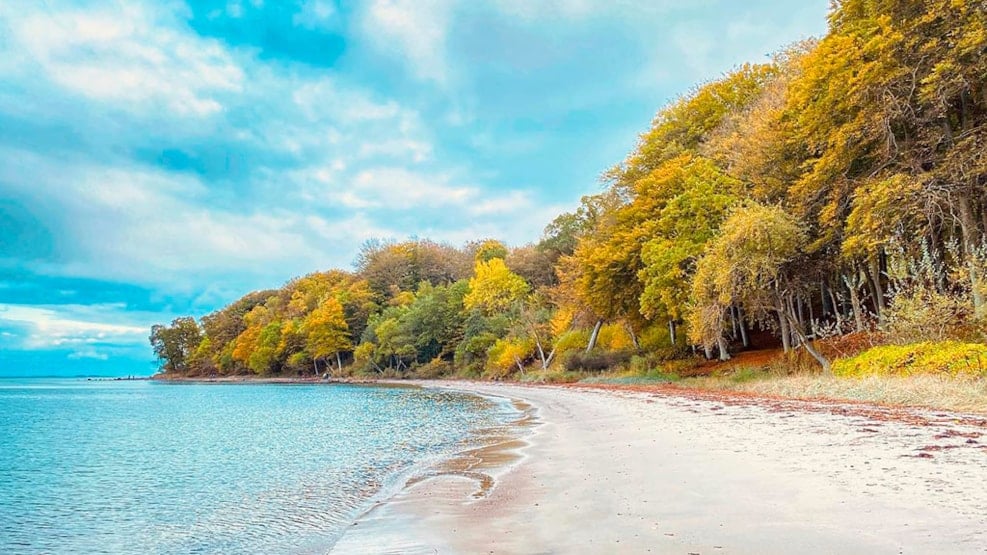 The Beach Forest
The Beach Forest in Aarhus is rather closely places to the center of the city. Take a walk in the beautiful nature and enjoy the silence of the forest and the sound of the ocean. Pack a picnic box and eat your lunch in beautiful surroundings while you take a rest from the city.
Beautiful nature
At Abelshoved you will find a group of trees called "Sømærketræerne" and at the foot of the hillside on the beach you can see the Kristuskilden, a small sparsely waterleading opening in the hillside. Fiskerhuset, a small cabin, is situated further south not far from the fall of Giber stream that leads directly into the sea.
History
In 1935 the municipality bought a large field- and beach area from the manor Moesgaard for public recreational purposes. In the summer this is one of the most popular beaches in Denmark. At the same time an area with forest along the beach was bought too and it was named the The Beach Forest.