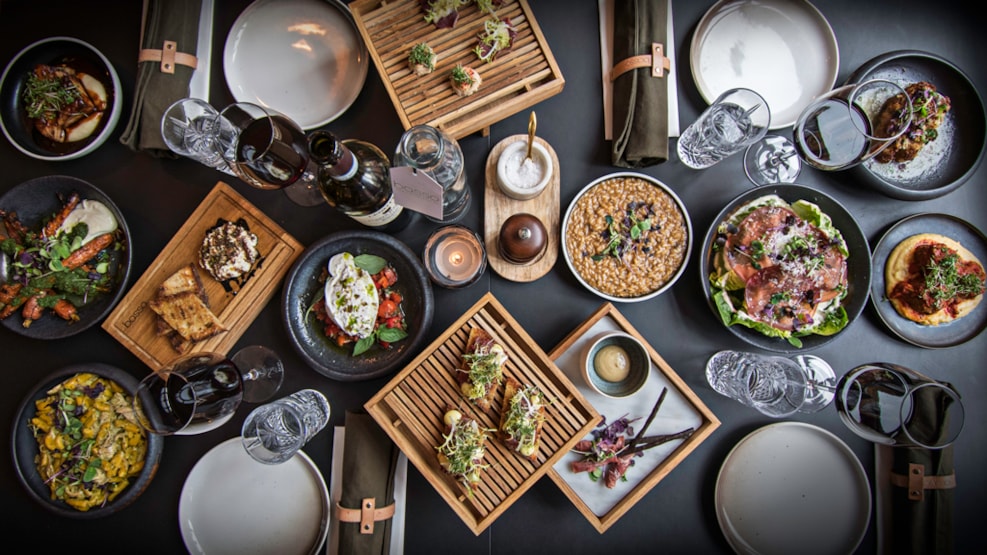 Basso Aarhus
Restaurant Basso is an Italian dining experience in Aarhus. Here you get the opportunity to taste many different dishes and get more different impressions during your dinner. Thus, the restaurant is specially known for its Social Dining Menu on 10 or 13 servings that you can enjoy and share at the table.
Wine and cocktails at Basso Aarhus
The winelist of Basso counts a varied range of Italian wines, like the cocktail selection springs from Italy. With the use of Italian products, classics will be served in new, crisp and exciting combinations with something for everyone.
A modern and Nordic twist on Italian dishes blended with a casual and intimate atmosphere is the theme of this cosy gem in Aarhus.
Social dining
Basso Aarhus is housed at Skolegade 21. The premises are surprising, refreshing and stylish, and the interior reflects the intimacy and informal atmosphere that you share as a family or good friends when you enjoy a good dining experience together.
Welcome to Social Dining at Restaurant Basso, where the complete dining experience is given by being together on something!
Dinner parties at basso
Basso has put a lot of effort in designing and creating the best framework for you and your dinner party. Like this, the restaurant has many options for adjusting them to the size of your group, regardless of whether you wish a spacious setting or an intimate feeling.
Basso offers a wide range of menus, pleasant atmosphere and experienced waiters who are ready to serve you and Basso also offers their menu for catering.
See what others are sharing on Instagram