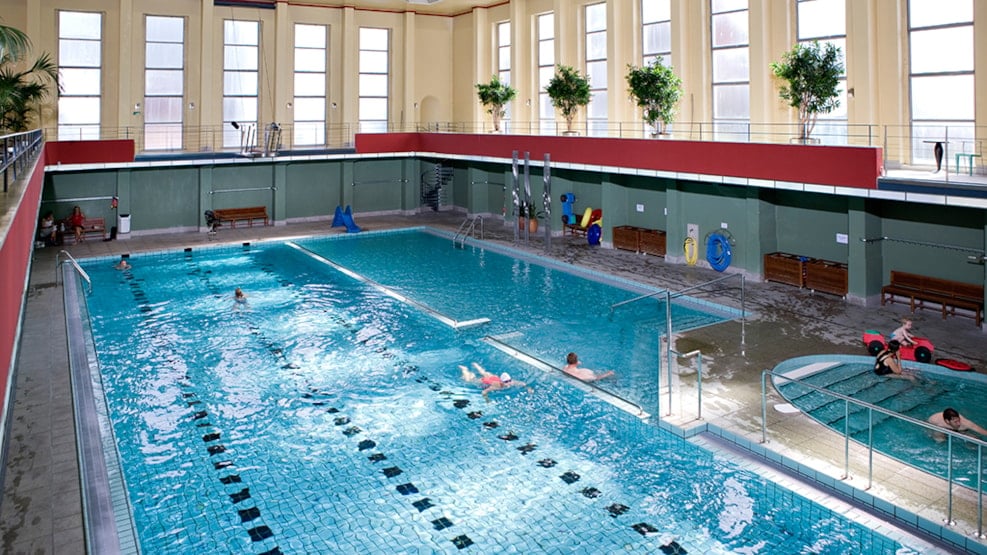 Badeanstalten Spanien
Badeanstalten Spanien is a swimming pool near the station and a 10 minutes walk from the pedestrianised high street "Strøget". Aarhus has four public swimming pools which city residents and visitors can use. Badeanstalten Spanien is one of these four - and also the oldest but has been renovated over time.
In Badeanstalten Spanien you have access to a training pool, children's pool, hot water baby pool, cold-water showers and a whirlpool bath. Additionally, you can nourish your body and soul in the wellness bath, Grossererbadet, on the 3rd floor.
Many different water experiences
At the swimming pool you will find a cold water pool with a temperature of only 7 degrees, a pool for the senses with sound and light installation, a mega shower, steam baths, a "quiet rain" shower, sauna, showers and sun terrace.
Other facilities
In Badeanstalten Spanien you can also enjoy a visit to the masseur, reflexologist or beautician, or go to the gym or the café.
See what others are sharing on Instagram