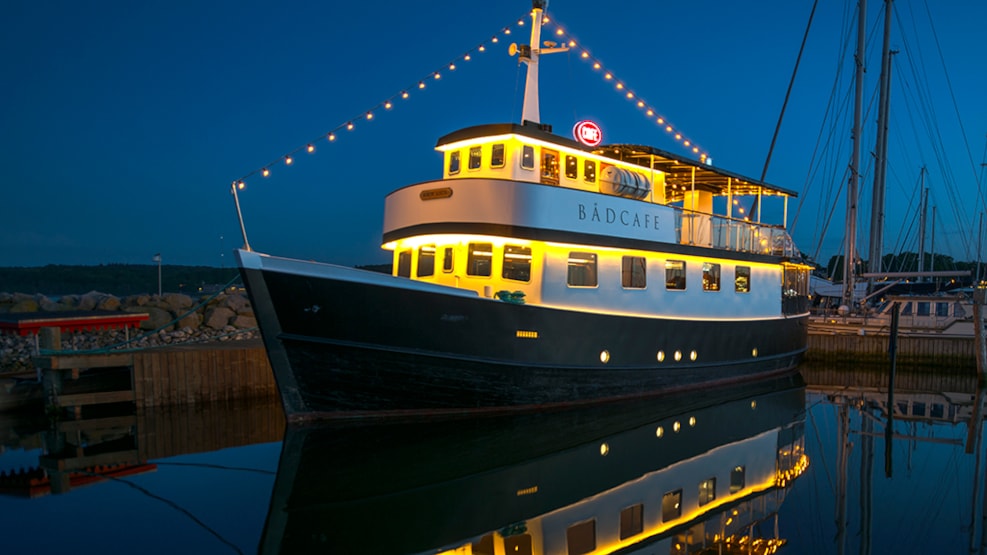 Bådcafe - Boat cafe at Marselisborg Harbour
The Boat Cafe in Aarhus is both a cafe, a bar, and a restaurant - and a ferry from 1950. Take a walk to the beautiful marina and enjoy a cold beer, a coffee or a glass of wine at the Boat Café, which is located at the Marselisborg Yacht Harbour.
At the boat café (Bådcafe) you can enjoy the marvelous view of the Aarhus harbour, the beautiful beaches, the city, Aarhus East, green forests and of course the maritime life at the marina with waves and boats of all sizes.
Dine at the marina
Sitting at the Boat Café is almost like sitting on a marina in Spain or France while enjoying a cold glass of Rosé or a cocktail. On Saturdays and Sundays you can enjoy a delicious brunch from 10:00 a.m. - 12:00 p.m.
Cocktails
Every Friday and Saturday you can enjoy cocktails from 5:00 PM - 11:00 PM
See what others are sharing on Instagram