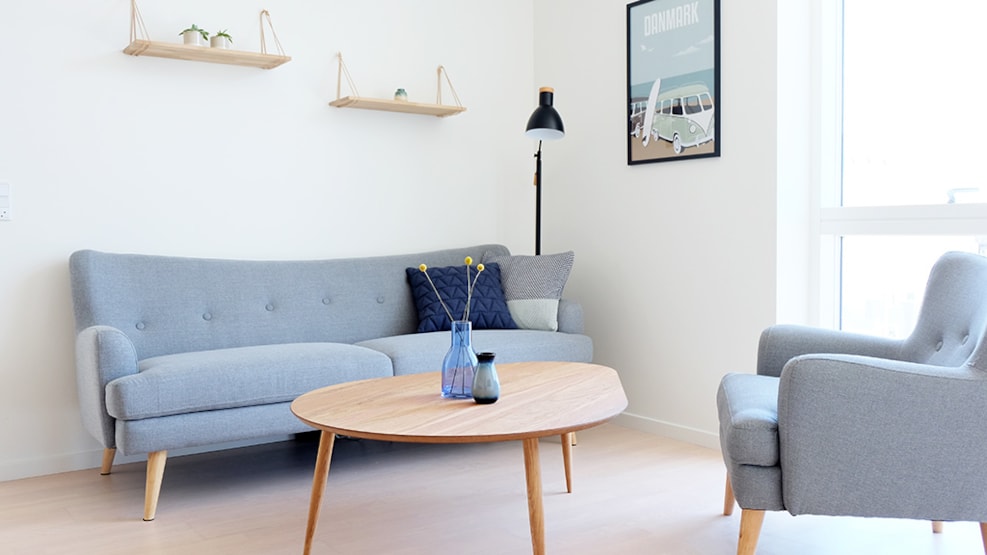 athome apartments
Athome apartments is your home away from home. Here you will find well-appointed and cozy apartments – so you always can feel home away.
Athome apartments has all the necessary facilities such as a full equipped kitchen, living room, bedroom, balcony, or terrace. As part of the rent, you also get access to a well-equipped gym, laundry facilities and lounge.
Your homeaway
At athome apartments you can feel at home. The danish atmosphere are shown by the cozy décor which allows you to relax in comfortable surroundings.
athome apartments were built as a very attractive alternative to expensive hotel rooms and offer well-appointed and comfortable living quarters for all who have need for a temporary home.
The apartments are fully furnished, with a homey atmosphere and all the essential facilities such as a fully equipped kitchen, living room, bedroom, bath and own balcony or terrace. If you reside at athome apartments, you also have your own, monitored parking space.
The location
In the middle of Business Park Skejby – makes everyday life easy for all the guests. athome apartments neighbours the new Light Rail stop at Business Park Skejby.
athome apartments has a good connection to the motorway, and it is only a 10-minute drive to the Aarhus city centre.
See what others are sharing on Instagram