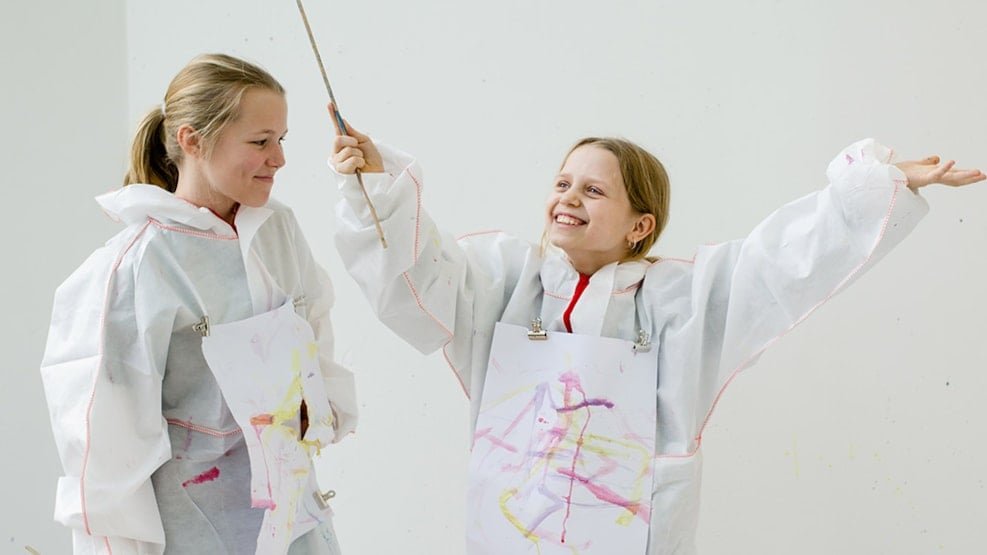 ARoS for children and young adults
ARoS is anything but adults only. Learning through play is what ARoS art museum is all about, and there is lots of fun, games, and learning for children. This includes the creative Studios at Level 3, where you and your family can try your skills at artistic processes and unusual materials.
Digital stations at Level 3
Be sure also not to miss the innovative digital stations at Level 3, and try your collective skills at the 'Blikfangeren' Eye Catcher, the 'Portrætmaskinen' Portrait Painting Machine, and the 'Kommentatorboksen' Commentator Box.
Family materials in the museum special exhibitions
Give rein to your imagination, wonder, and narrative skills when you and your family go visiting the museum's special exhibitions. Please ask for the free information materials for families visiting our special exhibitions.
See what others are sharing on Instagram
#arosart #visitaarhus #visitaarhusregion
CHILDREN UNDER 18 YEARS: FREE ADMISSION