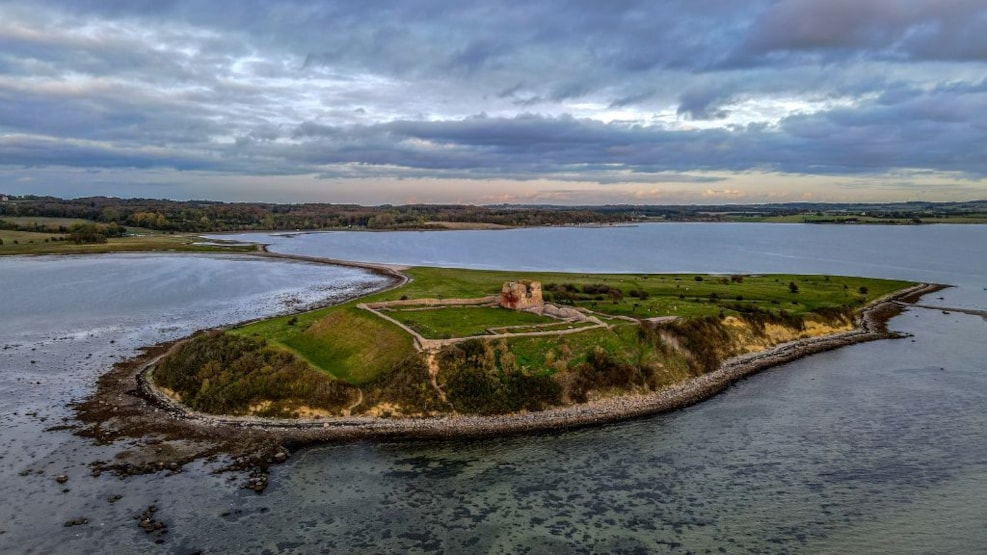 Aros Adventure - Kalø Slotsruin
Let Aros Adventure guide you through Kalø Castle Garden and look forward to a wealth of exciting stories. Experience one of Denmark's most beautiful and impressive castle ruins.
Kalø Medieval Castle
Get ready for a wealth of exciting stories from the old medieval castle. Some of the stories place the castle centrally in Danish history, while others are largely unknown but no less dramatic or thrilling. Hear the stories about life in the Middle Ages, the castle's function, war and escape attempts, weapons and defense. Get answers to where the soldiers slept, what they ate, and why they drank so much beer. And were there actually witch trials at the castle?
Night Vision and Full Moon
Experience a unique tour to Kalø and Kalø Castle in the dark, where headlamps and artificial light are considered light pollution on this tour.
Kalø Castle and many churches were built in the Middle Ages when there were no powerful sources of light, so they were located in the darkness. On the tour, you will experience Kalø in a different way with the contours of the castle and the island's cliffs, and not least the starry sky that fills the scene.
Practical Information
The tour is approximately 3 km long and takes about 1.5 hours. Remember to wear appropriate footwear!
You can either just show up or book a spot in advance here. Please note that the tours are only conducted with a minimum of 2 participants.
Prices
0-11 years: Free
12-16 years: 70 DKK
Adult: 140 DKK
See what others are sharing on Instagram