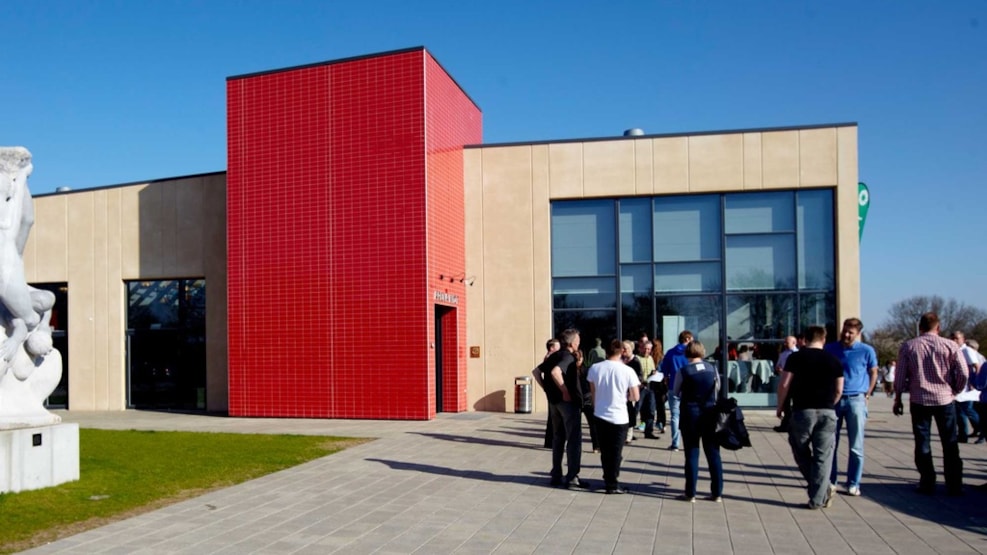 Arena Midt Kjellerup
Welcome to an exciting house right in the middle of Jutland.
Arena Midt Kjellerup
Since the opening in 2010, Arena Midt has been a gathering point for a wide range of activities.
Our unique sports facilities are used for both leisure and professional sports, but with our flexible settings, we also host concerts, fairs, exhibitions, conferences, meetings, corporate events, parties and more throughout the year.
In 2019, 6 beautiful nature cabins were added to the premises, making it possible for families, couples or groups to have a stay, that combines beautiful nature with activities such as running, walking, playing and training (indoors and outdoors).
Kjellerup's central location also makes Arena Midt a popular accommodation, as it is possible to reach the must-sees of Denmark within an hour's drive. Sail with the oldest steamboat in the world, climb Denmark's highest "mountain" or take a daytrip with the children to Legoland in Billund or The Old City in Aarhus.
Denmark is a small but diverse country, so it is possible to explore most of Denmark and all it's hidden gems in just a brief stay.
See what others are sharing on Instagram