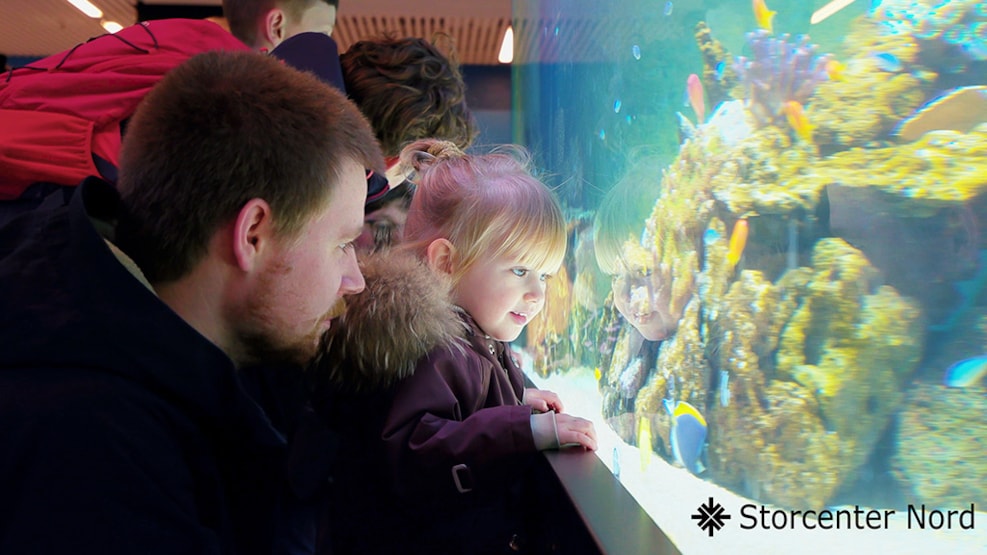 The Aquarium in Shopping Centre Storcenter Nord
The fish tank at Storcenter Nord is the largest living coral reef fish tank in all of Denmark with free public access. The enormous salt-water tank contains more than 500 live, colourful fish and corals, so plenty of entertainment awaits you!
Dybet
The fish tank is more than 12 metres long, weighs all of 25 tons, and contains more than 20,000 litres of water. You will find it in Dybet in the open area right below Madtorvet at Storcenter Nord mall.
You get to experience a wide variety of fish when you visit the spectacular fish tank – for instance the surgeonfish, the cleaner wrasse, and the porcupinefish. In addition to the many stunning fish, the corals are well worth a visit. And you will see lots of them – one being more colourful and amazing than the next.
At DYBET, kids can have fun at the big, sunken pirate's ship or have a look inside the exciting pirate's cave!
See what others are sharing on Instagram