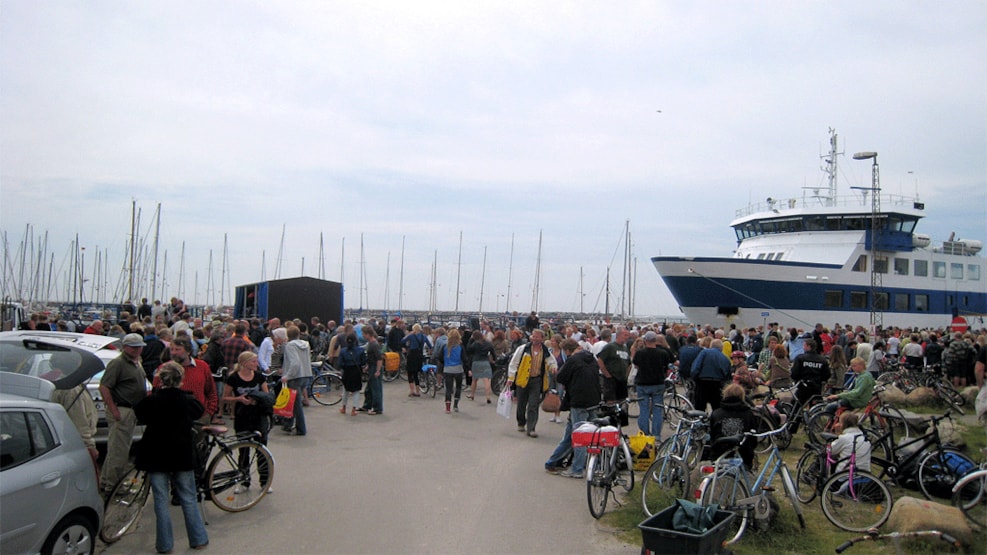 Anholt Marina
Anholt Marina is a cosy marina and a popular destination for sailors, especially during the summer months.
The natural pearl Anholt appeals to many tourists - especially boaters. Jointly around the harbour, hundreds of masts are swaying and extending, during the summer season. In great contrast to the silence and darkness of winter is the summer with its hottest and busiest months.
Visitors of the harbour
There is room for many sailboats, a handful of fishing boats and the island's lifeline, the ferry which sails between Anholt and Grenaa.
Pleasure sailors can spice up the trip with the experience of sailing past the Anholt Offshore Wind Farm, located in Kattegat off the coast of Grenaa. The 111 wind turbines have now become a significant landmark for Anholt.
The harbour master at Anholt Marina, Klaus Jensen is ready to welcome you to the beautiful island in Kattegat.
See what others are sharing on Instagram